Pre-Project Problem Analysis
Practical business analysis techniques you can use early in the project lifecyle
Date:
13 March 2019 (14-21h)
Location:
Parker Hotel
(Diegem)
Price: 720 EUR (excl. 21% VAT)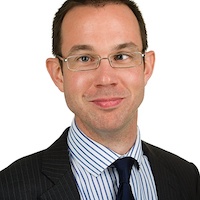 Check out the LEARNING OBJECTIVES, the FULL PROGRAMME and WHO PRESENTS this. This event is history, please check out the NEXT SESSION
These related seminars and workshops may also be of interest to you:
Full Programme:
13.30h - 14.00h
Registration, coffee/tea and croissants
14.00h
Introduction: What is 'Problem Analysis' ?
A brief introduction to the course, and a discussion of why it is important that we analyse the problem before assuming or implementing a solution.
Stakeholders in Problem Analysis
Overview of the importance of stakeholder identification and engagement in problem analysis, including:
Identifying Stakeholders: Tips for identifying likely stakeholders, along with suggestions of potential 'generic' stakeholder types that regularly warrant consideration
Stakeholder Analysis: Categorisation of stakeholders
Techniques for understanding the underlying problems and objectives driving a project. Practical discussion of:
Problem Statement
Critical Success Factors and Key Performance Indicators
Balanced Business Scorecard
The "What": Concept Level Requirement Scope
Overview of an approach to define the initial high level requirements scope:
Roles & Goals
Business Use Case Diagram
Dinner Buffet around 18h00
Generating Solution Options
A discussion of the range of possible solution approaches that are generally available.
Recap of the core course themes and discussion of how a one-page Project Concept Summary can be used to convey information about a potential project idea.
20.45h
Reflection, Final Q & A
21.00h
End of this Workshop