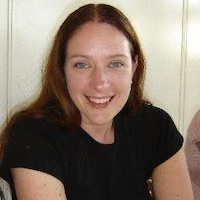 Pre-Conference Workshops: Mindful Product Ownership + User Story Understanding
---
Register Now »
AGENDA »
SPEAKERS » This event is history, please check out the List of Upcoming Seminars, or send us an email
Check out our related open workshops:
Check out our related in-house workshops:
About the BA & Beyond Pre-Conference Workshops
On the 28th of March, you can attend the 2nd Annual Business Analysis Conference in Brussels. Because there is so much expertise coming to Brussels, we have decided to organise a pre-conference workshop day with some of the speakers. So join us for this unique, one-time opportunity to learn from international speakers Kathy Berkidge and Lynda Girvan.
We organise one workshop in the morning and one in the afternoon:
Mindful Product Ownership: Applying mindfulness to innovate (Presented by Kathy Berkidge)
Learning outcomes: by attending this workshop, you will understand:
Why mindfulness is so important for creativity and innovation
How to empathise with your customers and stakeholders to truly understand their needs
How mindfulness enhances collaboration
How to apply mindfulness practices in your day-to-day work
User Story Workshop (Presented by Lynda Girvan)
During this workshop you will:
Understand the purpose of User Stories
Understand User Roles and their relevance to stories
Create and write User Stories
Refine User Stories using goal decomposition
How to incorporate Non-functionals into backlogs
Manage stories through backlog management
AGENDA »
SPEAKERS »
REGISTER »