2 Interesting Workshops on the day before the 2nd Annual Business Analysis Conference
Price: 600 EUR (excl. 21% VAT)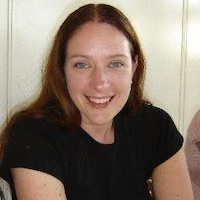 This event is history, please check out the List of Upcoming Seminars
These related seminars and workshops may also be of interest to you:
Full Programme:
9.00h - 9.30h
Registration, where we welcome the participants with coffee/tea and refreshments
We are organising 2 pre-conference workshops on March 27th, 2019, one in the morning and one in the afternoon:
Mindful Product Ownership: Applying mindfulness to innovate (9:30 - 13:00)
User Story Workshop (14:00 - 17:30)
9.30h
Mindful Product Ownership: Applying mindfulness to innovate (Kathy Berkidge)
Are you striving to create innovative products in a competitive market, where disruption and volatility are the norm?
Are you unsure whether the decisions you make are the best to deliver real customer value, while their demands constantly change?
Are you juggling being a product owner, product manager or analyst across multiple teams?
This half-day workshop will help you deeply understand your customers and enable you to deliver products and services that they love. Through mindfulness, you will think more clearly resulting in better decisions, which drive innovative solutions. You will gain practical experience and understanding of why mindfulness is the essential skill for effective product ownership.
This workshop is specifically for product owners, product managers, project managers, business analysts, anyone working in a product ownership role.
Here is the outline of this workshop:
The Product Ownership role and common issues faced
Introduction to mindfulness and its benefits
Using mindfulness to develop better ways of thinking, improved creativity and problem solving
Implementing mindfulness in the product ownership role
How to apply mindfulness in our day-to-day work
By attending this workshop, you will understand:
Why mindfulness is so important for creativity and innovation
How to empathise with your customers and stakeholders to truly understand their needs
How mindfulness enhances collaboration
How to apply mindfulness practices in your day-to-day work
13.00h
Lunch Break in the Hotel
14.00h
User Story Workshop (Lynda Girvan)
This half-day interactive workshop provides attendees with an understanding of User Stories within an agile context. During the workshop Lyn will explore the purpose of user stories, when and how to create them and how to manage them through to successful working solutions. You will leave this workshop with a good understanding of how to create, refine and manage user stories and use them effectively.
During this workshop you will:
Understand the purpose of User Stories
Understand User Roles and their relevance to stories
Create and write User Stories
Refine User Stories using goal decomposition
How to incorporate Non-functionals into backlogs
Manage stories through backlog management
17.30h
End of this pre-conference workshop day
Questions about this ? Interested but you can't attend ? Send us an email !