Hoe bereidt u uw organisatie voor op de nieuwe Europese Verordening bescherming persoonsgegevens ?
Prijs: 690 EUR (excl. 21% BTW)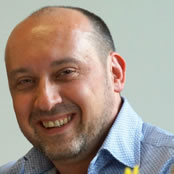 This event is history, please check out the List of Upcoming Seminars
These related seminars and workshops may also be of interest to you:
Leerobjectieven:
Waarom dit seminar over toegepaste privacy ?
Tot voor kort was voor vele bedrijven privacy een ver van hun bed show. Met de recente datalekken in de pers rond onder andere de NMBS, lijkt het allemaal wat dichterbij te komen. Ook op Europees vlak staat de nieuwe Europese Verordening voor de bescherming van persoonsgegevens voor de deur. En dan hadden we het nog niet over het PRISM programma van de NSA en Edward Snowden ...
Dit seminar geeft u een uitgebreide introductie in het wettelijke kader rond privacy zonder in juridische details te verzanden, maar zet de vaak abstracte formuleringen om in "actionable" stappen, die leiden tot concrete, bruikbare richtlijnen en checklists. Er wordt natuurlijk ook bekeken wat u als organisatie op korte en langere termijn moet doen om in lijn ("compliant") te zijn met de Europese Verordening. Vele praktische implementatievoorbeelden geven aan hoe de wetgeving geen dode letter blijft.
Waarom mag u dit seminar over toegepaste privacy niet missen ?
Concreet krijgt u antwoord op volgende vragen tijdens dit seminar:
Welke wetten en richtlijnen zijn er rond privacy ?
Hoe kan u deze omzetten in concrete maatregelen voor uw organisatie ?
Waar moet u op letten bij de interpretatie en implementatie ?
Voor wie is dit seminar bestemd ?
Dit seminarie is bedoeld voor iedereen die persoonsgegevens verwerkt of er verantwoordelijk voor is:
CxO's, in het bijzonder de CEO, CIO, Chief Marketing Officer en Chief Data Officer
Bedrijfsjuristen
IT Managers
IT Security en Information Security verantwoordelijken, ...
Personeelsdirecteurs
Data Protection Officers, Veiligheidsconsulenten, Aangestelden voor de gegevensbescherming
Project managers van projecten rond verwerking persoonsgegevens
Hosting bedrijven, cloud application vendors en andere externe verwerkers van persoonsgegevens
...
Bekijk nu het volledige programma ...
En bekijk wie deze opleiding presenteert ...
Vragen hierover ? Geïnteresseerd maar u kan niet deelnemen ? Stuur ons een email.