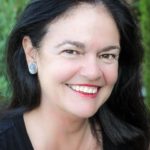 Mastering the Requirements Process (Advanced Workshop)
---
Two-day workshop for experienced requirements engineers who participated in the introductory workshop.
25-26 September 2008 (10-18)
Location:
Crowne Plaza Brussels Airport
(Diegem)
Presented
in English
by
Price:
1350 EUR
(excl. 21% VAT)
AGENDA »
SPEAKERS » This event is history, please check out the List of Upcoming Seminars, or send us an email
Check out our related open workshops:
Check out our related in-house workshops:
About this workshop:
The legendary workshop "Mastering the Requirements Process" (next one is in October 2008) now has a sequel, especially designed to further extend your requirements capabilities. Mastering the Requirements Process gave you the techniques to discover exactly what your customers need and want for their products and to write measurable requirements.
This workshop builds on your ability by showing you how to use good requirements practices as a communication and project management tool. The workshop makes it possible for you to realise the benefits of requirements at a higher level - one where you use requirements deliverables to control your project, and produce systems that deliver the maximum possible benefits to your customers.
Using this workshop, you can build upon your superior requirements skills, and make better use of your requirements by:
Using your requirements deliverables as input to project management
Being agile - choosing the level of requirements you need for fast results
Assessing commercial off the shelf (COTS) software using requirements techniques
Exploiting requirements deliverables for risk management and cost estimation
Integrating creative requirements practices for innovative products
Maximising the value of your requirements investment
Taking advantage of requirements practices to enable change
Matching project success indicators and good requirements practices
Building a requirements knowledge model for communication and traceability
It is beyond argument that good requirements are crucial for good systems. This workshop is about better requirements - making yours the best they can be.
The IIBA has awarded the Atlantic Systems Guild Ltd. the right to call itself a Endorsed Education Provider. This means that this course has been approved as being aligned to the Business Analysis Body of Knowledge (BABOK), and hence is recommended training for business analysts/requirements analysts who wish to sit the exam to become Certified Business Analysis Professionals (CBAP).
Why should you attend this workshop ?
We studied practitioners using the Volere requirements practices to assess what they needed to get an even greater advantage from their requirements projects - this workshop is the result. This is an advanced workshop that improves the skills of experienced business analysts, and teaches how to use the requirements deliverables for project management.
We show you ways of choosing the best set of requirements to give you a competitive edge and still get your product to market on time. We include techniques for quantifying the business value of your requirements investment. We show you how to anticipate market opportunities by inventing the requirements that your customers are not yet asking for. And we deal with requirements for existing systems, along with techniques for managing meta-projects - large projects made up of a number of technologies and sub-projects. The project sociology section in this workshop helps you to discover the correct stakeholders for your project, to involve them in the appropriate parts of the project, and more importantly, to keep them involved.
Who should attend this workshop ?
This workshop is appropriate for:
business analysts,
systems managers,
project leaders,
project managers,
consultants,
systems analysts
planners, ...
The material is aimed at people who are experienced requirements engineers and already have practical working knowledge of:
business events,
business use cases,
product use cases,
context models,
stakeholder maps,
requirements templates,
functional requirements,
non-functional requirements
constraints, ...
The introductory workshop, "Mastering the Requirements Process", which we organise again in 2008 on 5-7 August 2008, on 15-17 September and on 21-23 October, covers these foundation concepts. All participants of this advanced workshop should have attended that foundation course.
AGENDA »
SPEAKERS »
Questions about this ? Interested but you can't attend ? Send us an email !