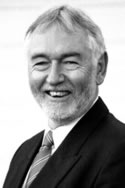 Mastering the Requirements Process (Workshop)
---
Three-day workshop on how to extract requirements, test them for correctness, and record them
3-5 August 2010 (10-18)
Location:
Pullman Diegem
(Diegem)
Presented
in English
by
Price:
2000 EUR
(excl. 21% VAT)
AGENDA »
SPEAKERS » This event is history, please check out the List of Upcoming Seminars, or send us an email
Check out our related open workshops:
Check out our related in-house workshops:
Why do we organize this workshop ?
About this workshop:
This three-day workshop is entirely focused on requirements management. Requirements are the most crucial part of systems development, and yet the most misunderstood part of it. Requirements must be correct if the rest of the development effort is to succeed. This workshop presents a complete process for eliciting the real requirements, testing them for correctness, and recording them clearly, comprehensibly and unambiguously.
Software development today is more complex and demanding than ever; and there are fewer resources to meet those demands. Getting the software right - the first time - is the most effective way to succeed under these circumstances. Today's requirements process is incremental with quick cycle times. It uses prototypes and scenarios, and it ensures that your developers know precisely what you - and your customer - mean when you write a fit criterion: a concise test case for the requirement.
This workshop shows you how to precisely define the scope of the business problem, to discover and involve the appropriate stakeholders, to use techniques such as apprenticing and use case workshops to learn what the users really need, to write testable requirements, and to phase the requirements to allow incremental delivery of the product.
The IIBA has awarded the Atlantic Systems Guild Ltd. the right to call itself a Endorsed Education Provider. This means that this course has been approved as being aligned to the Business Analysis Body of Knowledge (BABOK), and hence is recommended training for business analysts/requirements analysts who wish to sit the exam to become Certified Business Analysis Professionals (CBAP).
Why should you attend this workshop ?
During this workshop, you will learn how to:
Determine your client's needs - exactly
Write requirements that are complete, traceable, and testable
Precisely define the scope of the project
Discover the stakeholders and keep them involved
Use up-to-date techniques such as storyboarding and e-collaboration
Get the requirements quickly, and incrementally
Who should attend this workshop ?
This workshop is particularly useful for anyone who wants to deliver the right systems: the ones that get used.
This includes, but is not restricted to business analysts, systems analysts, project leaders or managers, requirements engineers, consultants or similar. It will also be useful for users or software customers who want to ensure the requirements process delivers what they need.
AGENDA »
SPEAKERS »
Questions about this ? Interested but you can't attend ? Send us an email !