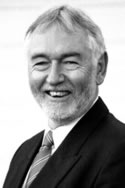 Mastering the Requirements Process (Workshop)
---
Three-day workshop on how to extract requirements, test them for correctness, and record them
3-5 October 2011 (10-18)
Location:
Golden Tulip Brussels Airport
(Diegem)
Presented
in English
by
Price:
2100 EUR
(excl. 21% VAT)
AGENDA »
SPEAKERS » This event is history, please check out the List of Upcoming Seminars, or send us an email
Check out our related open workshops:
Check out our related in-house workshops:
Speakers: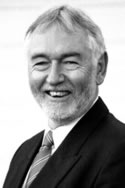 James Robertson is a consultant, teacher, author and practitioner of innovation. Het is the co-author of the best-selling book "Mastering the Requirements Process, Second Edition" (Addison-Wesley 2006). This book provides guidance on finding requirements and writing them so that all the stakeholders can understand them. He also co-founded the Volere approach to requirements engineering. His most recent book is "Adrenaline Junkies and Template Zombies: Understanding Patterns of Project Behavior", written with fellow principals of The Atlantic Systems Guild, a London and New York-based think tank known for its research into new systems engineering techniques.
James Robertson has worked on almost every type of information system. His experience has led him to write numerous seminars and papers that are well respected as sources of new software development ideas.
As well as teaching his seminars, he now advises companies on how to adapt modern software development techniques to fit specific projects, and how to effectively transfer the new technologies to the software developers within the organisation. he has formed a solid partnership with his wife Suzanne to consult on numerous large-scale projects in Europe and the United States.
James and Suzanne Robertson are principals and co-founders of The Atlantic Systems Guild.
AGENDA »
Questions about this ? Interested but you can't attend ? Send us an email !