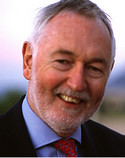 Mastering the Requirements Process (Workshop)
---
Three-day workshop on how to extract requirements, test them for correctness, and record them
16-18 October 2012 (10-18)
Location:
Golden Tulip Brussels Airport
(Diegem)
Presented
in English
by
Price:
2200 EUR
(excl. 21% VAT)
AGENDA »
SPEAKERS » This event is history, please check out the List of Upcoming Seminars, or send us an email
Check out our related open workshops:
Check out our related in-house workshops:
"Our most successful workshop is back (but sold out) !"
Full Programme:
9.30h - 10.00h
Registration, coffee/tea and croissants
9.30h
Registration (only first day)
10.00h
Start of each workshop day
This programme is spread over 3 days, from 10h00 (but the workshop leader will already be present from 9h30 to answer your questions) till 18h00, with a dinner around 13h00:
Project Blastoff
This builds a foundation for the requirements project by establishing its Scope-Stakeholder-Goals. This gives you the precise scope of the business area to be studied; a testable goal for the project; and using stakeholder maps, you can identify all the sources of requirements. Additionally, the blastoff ensures the project is viable and worthwhile.
Trawling for Requirements
At the core of any requirements process is the ability to get people to tell you what they really need, rather than their perceived solution, or what they think you might be able to deliver. We show you how to use apprenticing, use case workshops, interviewing, brainstorming, mind maps and other techniques to discover exactly what the customers need—and want.
Functional Requirements
Functional requirements are those things the product must do. You discover them by understanding the work the user does, and determining what part of that work the automated product can best do. The resulting interaction between user and product is usually modeled with scenarios, and from these, you can readily derive the functional requirements.
Non-functional Requirements
Non-functional requirements are properties the product must have, such as the desired look and feel, usability, performance, cultural aspects and so on. This section discusses the types of non-functional requirements, and shows you how to use the template, and other methods, to find the all-important qualitative requirements for your product.
Managing Your Requirements
Requirements are the lynchpin of any development effort, and so have to be written correctly and managed effectively. This section demonstrates the use of a template to help you write requirements. It looks at requirements management issues like traceability, prioritization and conflicting requirements. We also look at tools to help manage requirements specifications.
18.00h
End of each workshop day
SPEAKERS »
Questions about this ? Interested but you can't attend ? Send us an email !