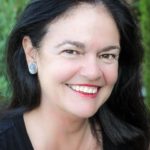 Requirements Management (Seminar)
---
One-day seminar on how to extract requirements, test them for correctness, and record them
20 September 2007 (14-21)
Location:
Sofitel Diegem
(Diegem near Brussels (Belgium))
Presented
in English
by
Price:
540 EUR
(excl. 21% VAT)
AGENDA »
SPEAKERS » This event is history, please check out the List of Upcoming Seminars, or send us an email
Check out our related in-house workshops:
Speakers: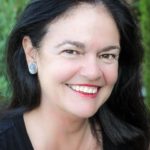 Suzanne Robertson is a principal and founder of the Atlantic Systems Guild. Suzanne is co-author of "Mastering the Requirements Process" (Addison-Wesley Edition 3, 2012), a guide for practitioners on finding requirements and writing them so that all stakeholders can understand them. Her other requirements book, "Requirements-Led Project Management" (Addison-Wesley 2005) addresses how to use requirements as input to planning and management. Current work includes research and consulting on the management, sociological and innovative aspects of requirements. The product of this research is Volere, a requirements process, template and techniques for assessing requirements quality, and for specifying requirements.
Suzanne works with organisations to apply innovative techniques and fresh thinking in all of their systems development activities. She is author of many papers on systems engineering. Some of these papers are on her web site www.systemsguild.com and www.volere.co.uk. She also speaks at numerous conferences and universities. She is a member of IEEE and BCS and on the board of the British Computer Society's Requirements Groups. She was the founding editor of the Requirements Column in IEEE Software. Other interests include a passion for the opera, cooking, skiing and finding out about curious things.
James and Suzanne Robertson are principals and co-founders of The Atlantic Systems Guild.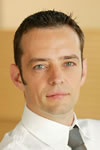 Johan Verhaegen is Managing Partner at Human Interface Group and has more than 10 years of experience as Usability Expert.
Johan is a usability design expert in a wide variety of state-of-the-art business applications in diverse industries (graphics, medicine, financials, logistics, social security,) and cutting-edge consumer ICT products. He also has been teaching on various aspects of usability and ICT: user and task analysis, navigation design, user interface design, web design, expert evaluation, and so on...

With this practical background, Johan Verhaegen has an excellent understanding of the software development process and helps customers to optimise their usability efforts.


AGENDA »
Questions about this ? Interested but you can't attend ? Send us an email !