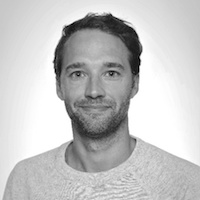 Second RPA Belgium Meetup (Free)
---
Join us for this free networking and discussion event about RPA, organised by the RPA Belgium Meetup group, and sponsored by @itworks
4 July 2018 (19-21h)
Location:
Parker Hotel
(Diegem)
Presented
in English
by
Mathias Fransen
Price:
0 EUR
Register Now »
AGENDA »
SPEAKERS » This event is history, please check out the List of Upcoming Seminars, or send us an email
Check out our related open workshops:
Check out our related in-house workshops:
Full Programme:
Hi there!
After a successful first edition in April, we kindly invite you for our 2nd RPA Meetup on July, 4. This time in Parker Hotel Brussels Airport.
By this time, you probably know the concept already: our intention is to gather in a fun, informal way, to enjoy some bits and bites and of course to connect and share our passion for technology.
Again, we want to organize a very interactive and community driven session with interesting discussions on a number of principal RPA topics. We'll keep it simple, we'll keep it fun!
Everyone is welcome to connect and to get to know better the world of RPA.
We hope to see you there!
The Organisers (all from Roborana):
18h30
Welcome, Drinks and Fingerfood
19h00
Group Sessions and Presentations
20h00 (or around that time)
Networking with more drinks and fingerfood
21h00 (or thereabouts)
Closing and Goodbye
This meetup is organised by RPA Meetup Belgium and we @itworks provide the meetup room, drinks and food, both before (from 18h30 till we start at 19h00) and after the meetup (from 20h00 till 21h00). We were in the hotel anyway, because we organise the afternoon seminar "RPA in de Praktijk" there from 14h00 till 18h30. This seminar is not free, and presented in Dutch. More info at https://www.itworks.be/RPAD1-RPA-Namiddagseminar
The meetup is free, but as we want to know how many people are coming, we ask you to register at the meetup page for this event.
Share the RPA Meetup announcement on LinkedIn.
Share the RPA Meetup announcement on twitter.
Send an invite for the RPA meetup to someone by email.
SPEAKERS »
REGISTER »
Questions about this ? Interested but you can't attend ? Send us an email !