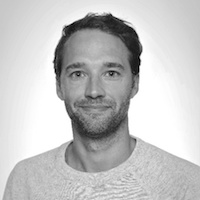 Aan de Slag met RPA, UiPath en Blue Prism
---
Een jumpstart introductie tot RPA, gebruik makend van UiPath of Blue Prism, waardoor u een praktisch overzicht krijgt van de mogelijkheden van RPA in uw bedrijf
5 September 2019 (14-18u30)

Location:
Parker Hotel
(Diegem)
Gepresenteerd
in het Nederlands
door
Mathias Fransen en Steffen De Geyter
Prijs:
480 EUR
(excl. 21% BTW)
AGENDA »
SPREKERS » This event is history, please check out the List of Upcoming Seminars
Check out our related open workshops:
Check out our related in-house workshops:
Volledig Programma:
13.30u - 14.00u
Registratie met Koffie/Thee en Croissants
14.00u
Intro tot RPA: Wat, waarom en hoe ? (Mathias Fransen en Steffen De Geyter, Roborana)
15.00u
Kennismaking met RPA tools UiPath en Blue Prism (Mathias Fransen en Steffen De Geyter, Roborana))
De bedoeling van deze praktische, interactieve, hands-on sessie is dat de deelnemers een begeleide excursie doorheen het gebruik van UiPath krijgen, met gradueel complexer wordende deelopdrachten waardoor ze de mogelijkheden van de tool zien.
Deze sessie wordt niet gesponsord door UiPath, maar het is gewoon een heel handige tool om de kracht van RPA aan te tonen. Wie hieraan wil meedoen, gelieve een laptop mee te brengen met een free UiPath trial versie of de Community Edition.
17.00u
Bespreking van de resultaten en de mogelijke toepassingen in uw bedrijf
18.00u
Einde van dit seminar, Vragen en Discussie
Wist u dat geinteresseerden in robotisering en RPA een community RPA Meetup Belgium hebben opgestart, waar ze regelmatig de nieuwste mogelijkheden en de recentste ontwikkelingen in robotisering bespreken ? Registereren en inschrijven kan via hun Meetup groep, en we kunnen hun activiteiten ten zeerste aanbevelen.
SPREKERS »
Vragen hierover ? Geïnteresseerd maar u kan niet deelnemen ? Stuur ons een email.