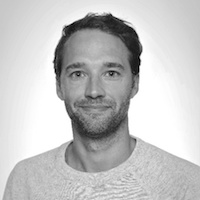 Aan de Slag met RPA, UiPath en Blue Prism
---
Een jumpstart introductie tot RPA, gebruik makend van UiPath en/of Blue Prism
ON REQUEST

Location:
In-company
(YOUR COMPANY)
Gepresenteerd
in het Nederlands
door
Mathias Fransen en collega's
Prijs:
ASK FOR PRICE QUOTE
(excl. 21% BTW)
AGENDA »
SPREKERS »
Leerobjectieven:
Waarom deze workshop over robotic process automation ?
Deze workshop legt uit wat Robotic Process Automation (RPA) is, en welke rol dit in uw bedrijf kan spelen. RPA krijgt momenteel enorm veel aandacht, omdat het bedrijven in staat stelt om digitaal te transformeren zonder grote aanpassingen aan hun legacy back-end systemen, silo's en mainframes. RPA software kan immers exact hetzelfde doen als de normale werknemer: inloggen op legacy systemen, keyboard- en muis-input simuleren, informatie aflezen van schermen, combineren en transformeren, en deze vliegensvlug invoeren in andere systemen. Software-robots nemen daardoor eenvoudig, handmatig, tijdrovend, repetitief en routinematig werk uit handen van uw medewerkers: "RPA tools take the robot out of the human". Software-robots lenen zich enorm tot efficiëntie- en procesverbetering, en worden meer en meer ingezet voor "operational excellence".
In deze "Aan de Slag met" workshop willen we vooral tonen hoe u begint en wat er mogelijk is met RPA, en we doen dit aan de hand van de meest populaire RPA tools op dit moment, UiPath en Blue Prism.
Aarzel niet om uw vragen en bedenkingen rond RPA vooraf door te sturen, zodat we deze aan onze sprekers kunnen voorleggen, en het antwoord hierop verwerkt wordt in deze workshop.
Welke vragen worden op deze workshop beantwoord ?
Deze workshop beantwoordt deze en vele andere vragen:
Wat is RPA en wat kan uw bedrijf hiermee doen ?
Wie zijn de belangrijkste spelers in dit domein ?
Wat doen bedrijven vandaag met RPA ?
Hoe kan uw bedrijf gebruik maken van RPA ?
Welke stakeholders moet u bij dergelijke projecten betrekken ?
Wat zijn de kritische succesfactoren in robotisering ?
Wat is UiPath / Blue Prism en hoe robotiseert u hiermee uw processen ?
Iedereen die geinteresseerd is in het optimaliseren van bedrijfsprocessen en het bereiken van "operational excellence" zal voordeel halen uit dit praktisch en leveranciersonafhankelijk overzicht van wat RPA is, wat uw bedrijf er mee kan doen, en hoe u RPA robots bouwt met tools zoals UiPath, Blue Prism. Wat u tijdens deze workshop leert, geldt trouwens ook voor Blue Prism, Automation Anywhere, ... gebruikers.
AGENDA »
SPREKERS »
Check out our related open workshops:
Check out our related in-house workshops:
dit is een inhouse
Vragen hierover ? Geïnteresseerd maar u kan niet deelnemen ? Stuur ons een email.