Social Business Networks en Social Business Software
---
Online bijhouden en aanknopen van (zaken)relaties: zin of onzin?
17 June 2004 (19.00-21.30)
Location:
Business Faculty Brussel
(Neder-over-Heembeek)
Gepresenteerd
in het Nederlands
Prijs:
60 EUR
(excl. 21% BTW)
AGENDA »
SPREKERS » This event is history, please check out the List of Upcoming Seminars, or send us an email
Check out our related open workshops:
Check out our related in-house workshops:
Sprekers: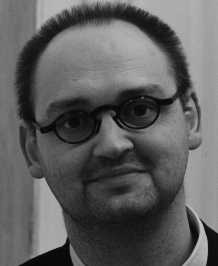 Hendrik Deckers is oprichter en Managing Director van Close Partners, Sales & Marketing Director van Sygel en Voorzitter van Ecademy Benelux. Close Partners helpt B2B software vendors om meer en sneller software te verkopen in de UK, Duitsland, Scandinavië en Benelux. Sygel is dè lokale specialist in Applicatie Generatie en Java Applicatie Ontwikkeling. Ecademy is wereldwijd het meest actieve online & offline business network.

Hendrik startte zijn carrière bij SAS en werkte de laatste 4 jaar als sales & marketing dienstenleverancier voor o.a. FreeMarkets, Cognos, Loqware, Stellent, Vignette, BackWeb en JobPartners. Een volledig profiel vind je hier .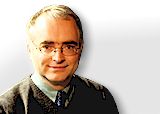 Luc Van Braekel is ondernemer en ICT-consultant. Hij is oprichter en managing director van Intersight, een bedrijf dat internet-applicaties ontwikkelt. Zijn belangstelling gaat momenteel uit naar search engine technologie, streaming media en online social networking.
Daarnaast is hij reviewer-expert voor de Europese Commissie en bestuurder bij ICMS Group, een bedrijf dat actief is op het vlak van kennisbeheer. Hij deed ervaring op bij de K.U.Leuven, bij de consultingafdeling van PriceWaterhouseCoopers en bij internetprovider Ping.
Via zijn weblog becommentarieert hij actuele technologische en maatschappelijke ontwikkelingen.
Tom De Bruyne is onderzoeker bij Memori, een multidisciplinair onderzoeksbureau verbonden aan de KHMechelen, dat gespecialiseerd is in non-profit communicatie, e-government en participatie en inspraak.
Daarnaast is hij opleidingsverantwoordelijke en lector aan de voortgezette opleiding multimedia design aan de zelfde hogeschool. Ook werkt hij op regelmatige basis als freelance journalist voor publicaties op het ICT-domein. Tom werkt voor het ogenblik hoofdzakelijk op een door het IWT gefinancieerd onderzoeksproject over lokale virtuele gemeenschappen.

AGENDA »
Vragen hierover ? Geïnteresseerd maar u kan niet deelnemen ? Stuur ons een email.