Data and Information Protection
---
Secure your data and keep it in your company
24 October 2006 (14-21)
Location:
Crowne Plaza Brussels Airport
(Diegem)
Presented
in English
Price:
540 EUR
(excl. 21% VAT)
AGENDA »
SPEAKERS » This event is history, please check out the List of Upcoming Seminars
Check out our related open workshops:
Check out our related in-house workshops:
Speakers: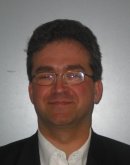 ir. Erik R. van Zuuren MBA is Senior Manager at Deloitte Enterprise Risk Services and has an extensive experience in Information Security Governance and Risk Management related disciplines, both at strategic and tactical level and has an extensive experience at C-level in the private sector and management- / cabinet-level in the public sector.
ir. Erik R. van Zuuren MBA is active as consultant since over 10 years and since participated in and led a broad range of strategic and tactical projects mostly in Belgium and The Netherlands. Some examples of his experience are:
extensive experience in governments (Belgian Federal and Flemish) and related agencies and wide experience in a diverse spectrum of private industry (financial/insurance/industry/energy/...).
one of the fathers/authors of the blueprint for the Belgian Personal Identity Card Project (BelPIC) and e.g. program manager for the Flemish government's identity and access management platform.
assistant to several CIO/CTO/CISO's and coach in several Information- and ICT- Security projects (incl. strategic level, tactical level, architectural angle, organisational/procedural angle, ...)
creator of security strategies, policies, frameworks and architectures for medium/large organisations, multinationals and government agencies
creator of e-business- and e-government enabling Identity and Access Control Management as well as Public Key Infrastructure blueprints, concepts and architectures
co-organiser/chairman/speaker/moderator at several security- and ICT-related events (CSI US, L-SEC, esec2001-esec2004, I.T. Works, ...)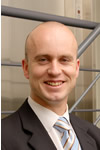 Steven Ackx is a Certified Senior level consultant at Ascure NV with extensive experience in ICT and Information Security related disciplines both at the strategic, tactical, operational and technical levels where he has focused on Information Security Governance, Information Security Management, Assessments/Audits, Awareness Programs and Risk Management. He started his career in the Media/Movie-theatre sector, where he was involved in the introduction of new technologies, like Internet, e-ticketing and e-business. After this he joined Ubizen where he continued his career starting as a security pre-sales consultant/engineer. Two years later he was promoted to technical product manager of two high-volume security products, which were developed in-house by Ubizen. After being a technical product manager at Ubizen for more than two years, he joined the Ascure company as an Information Security Consultant mainly working on Information Governance and Security Management. He is also responsible for all Ascure education, marketing and communication activities.
Mr. Ackx has a consultancy and management background in information security, networking and security applications disciples and has engaged in several major and medium security and related projects throughout his career.
He obtained the CISSP certification (Certified Information Security Systems Professional issued by ISC²) and the CISA certification (Certified Information Systems Auditor issued by ISACA) as well as the CISM certification (Certified Information Systems Manager issued by ISACA). He graduated with an EMBIS masters degree (European Master in Business Information Systems) at the EHSAL (Brussels - Belgium).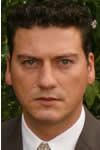 Cristof Fleurus has worked in the PKI and Trusted Services profession for a number of years and has large experience in designing and implementing PKI architectures. He is currently employed by Ascure as Information Security Consultant. In his current function as Consultant, Cristof is responsible for analyzing, designing and implementing PKI architectures and applications for clients. Besides PKI and Trusted Services, Cristof also consults on application and web application security. He has experience in a number of business and industry sectors including: Banking, Government, Social Security, Energy Services, and the Information and Telecommunication (ICT) sector.
AGENDA »
Questions about this ? Interested but you can't attend ? Send us an email !