Beheer en beheers de werking, bedrijfsvoordelen en kwaliteit van uw SOA
Prijs: 540 EUR (excl. 21% BTW)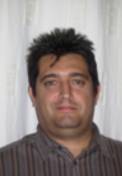 This event is history, please check out the list of upcoming seminars
These related seminars and workshops may also be of interest to you:
Leerobjectieven: (of bekijk programma en sprekers)
Overzicht en doelstellingen van dit seminar
U hebt het vast al gehoord of gelezen: Eén van de meest erkende stellingen in de wereld van SOA is: "Uw SOA staat of valt bij de manier waarop u hem zal beheren (SOA Management) en besturen/regelen (SOA Governance)". Dit betekent dat u, bij het overwegen en bouwen van een SOA, zich niet enkel dient te verdiepen in de concepten en technieken van SOA, maar dat u zich eveneens een SOA Governance en Management strategie dient aan te meten.
Dit seminar gaat specifiek in op SOA Governance, SOA Management en het aan beide verwante domein SOA Quality. Het behandelt de bijhorende concepten en huidige praktijken, en het is doorspekt van praktijkvoorbeelden. Bovendien geeft het voor elk van deze domeinen een overzicht van de types van tools, en identificeert en situeert het de voornaamste vendors.
SOA Governance situeert zich op het strategische niveau, en gaat vooral over het behalen van de voor SOA (en dus inherent voor de business) gestelde doelen, en meer precies over het sturen van mensen om daarnaar te handelen. We gaan in op de hiervoor vereiste organisatie, SOA strategieën en SOA Governance programma, om te belanden bij SOA Governance processen, procedures en policies. We overlopen de klassieke strategische IT domeinen en benaderen deze vanuit een SOA standpunt.
SOA Quality situeert zich in het design en transitie (change en release) domein van IT. SOA Quality focust voornamelijk op het testen van services tegen functionele en performantie-eisen die de organisatie stelt, met testprocessen die maximaal efficiënt zijn. We bespreken de noodzaak van deze discipline en bijhorende toolsets.
SOA Management situeert zich in het operationele en wordt daarom soms SOA Runtime Governance genoemd (of wordt daarmee geassocieerd). We behandelen tijdens dit seminar de verschillende lagen van SOA Management:
Core SOA Management: Performantie en availability van SOA-gebaseerde services, probleemisolatie en -logging
Security, policy management en aspecten van SOA Governance van services in productie
Business activity monitoring, service mediation, versie-resolutie, ...
We besluiten dit seminar met de best practices aangaande de implementatie van SOA Governance en Management.
Waarom mag u dit seminar niet missen ?
Om deze vraag te beantwoorden, laten we graag enkele SOA specialisten aan het woord:
Dit houdt in dat uw SOA initiatieven niet succesvol zullen worden als geen SOA Governance en Management wordt meegenomen. Indien u een SOA plant, hebt u daarom nood aan de nodige kennis op dat gebied. Dit seminar brengt u een heel eind op weg.
Voor wie is dit seminar bedoeld ?
Dit seminar is bestemd voor iedereen die momenteel systemen bouwt (of overweegt om deze te bouwen) op basis van (Web) services en Service-Oriented Architectures (SOA).
In het bijzonder is dit seminar interessant voor SOA Architecten, Enterprise Architecten, Business Analisten, ...
Bekijk nu het volledige programma ...
En bekijk wie deze opleiding presenteert ...
Vragen hierover ? Geïnteresseerd maar u kan niet deelnemen ? Stuur ons een email.