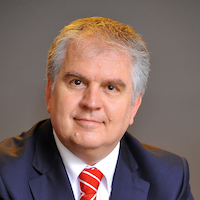 Ontwerpen van een SOA
---
Richtlijnen voor en ervaringen met SOA's.
25 April 2006 (14-21)
Location:
Sofitel Diegem
(Diegem near Brussels (Belgium))
Gepresenteerd
in het Nederlands
door
Prijs:
540 EUR
(excl. 21% BTW)
AGENDA »
SPREKERS » This event is history, please check out the List of Upcoming Seminars, or send us an email
Check out our related open workshops:
Check out our related in-house workshops:
Volledig Programma:
13u30 - 14u00
Registratie met koffie/thee en croissants
I.T. Works organiseert ook:
Secure & Reliable Web Services, 8 Juni
Dit seminar behandelt de beveiliging, betrouwbaarheid en performantie van Web services.
1.
Inleiding: Van Web services naar service-oriented architectures
De bedrijfsmatige voordelen van een SOA
Van monolieten via geïntegreerde naar decomponeerbare informatiesystemen
Waarom is XML ideaal voor gegevensuitwisseling?
Overzicht van de standaarden voor webservices, waaronder SOAP, WSDL, UDDI, WS-Reliability, WSDM, WS-Security en BPEL
De overgang van klassiek EAI naar de ESB
Ontwikkelen van een SOA met een ESB
Alternatieven voor een ESB: applicatieserver, hub-and-spoke integration broker en message oriented middleware
Hoe belangrijk is management commitment?
Criteria voor het kiezen van een ontwerpaanpak: top-down, bottom-up of outside-in
Criteria voor selecteren van produkten
Ontwerpen van een globale architectuur
Modelleringstechnieken ontworpen door Gregor Hohpe en David Chappell
Drie architectuurniveaus: de produkten, de koppelingen en de services
Ontwerpregels voor de interfaces van individuele services
Van parameter- naar document georiŽnteerde interfaces
Drie niveaus van services: basic services, composite services en business process services
Ontwerpen van XML-documenten als de parameters van interfaces: plat, diep of enriched
Omgaan met parsing problemen
Richtlijnen voor het ontwerpen van een loosely coupled architectuur
Aan welke voorwaarden dienen legacy applicaties te voldoen om in een SOA opgenomen te kunnen worden?
4.
Ontwerpen van basic services
Vier categorieën basic services: query-centric, update-centric, logic-centric en transactie-centric
De rol van XSL en XQuery bij het ophalen van gegevens uit een database
Elke update-centric service heeft een compensating service nodig
De invloed van interfaces op het netwerkverkeer
Omzeilen van de applicatie: do or don't
De rol van cleaning-tools bij het matchen van gegevens
Het datawarehouse en de operational data store (ODS) als gegevensbron voor services
5.
Ontwerpen van composite services
Met composite services de kloof overbruggen tussen basic services en business process services
Ontwerpregels voor het aggregeren van basic services
In welke taal dienen composite services geschreven te worden: Java, C#, XSL of BPEL?
6.
Ontwerpen van business process services
Introductie tot BPEL - de gestandaardiseerde taal voor orchestration
Combineren van gegevens uit verschillende systemen: met BPEL of in een service?
Meegeven van het business process in de documenten
De grens tussen de composite en de business process service
Van Business Process Modellering naar BPEL
7.
Ontwerpen van generieke services
Wat doet een content-based router precies ?
Voorbeelden van content-based routers
Ontkoppelen van services via routing
Opvangen van berichtveranderingen via routing
Wat is een business rule engine ?
Waar dienen de business rules geïmplementeerd te worden?
8.
Samenvatting en conclusies
De toekomst van de service-oriented architecture
De relatie tussen SOA en andere IT-onderwerpen
Algemene adviezen voor de invoering van een SOA
21u00
Einde van dit seminar
SPREKERS »
Vragen hierover ? Geïnteresseerd maar u kan niet deelnemen ? Stuur ons een email.