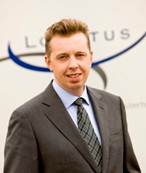 Service Ontwerp en Modellering in een SOA
---
Praktische workshop over het identificeren, definiëren, modelleren en realiseren van services in een SOA
31 March-1 April 2010 (10-18u)
Location:
Pullman Diegem
(Diegem)
Gepresenteerd
in het Nederlands
door
Prijs:
1150 EUR
(excl. 21% BTW)
AGENDA »
SPREKERS » This event is history, please check out the List of Upcoming Seminars, or send us an email
Check out our related open workshops:
Check out our related in-house workshops:
Sprekers: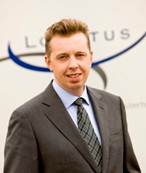 Pascal Dussart is een ervaren Enterprise Architect bij LoQutus NV, gespecialiseerd in het begeleiden en ondersteunen van organisaties uit verschillende sectoren zoals Colruyt, LNE, LCM, M-Team, Eandis, Agiv, De Lijn, Acerta, Arcelor-Mittal, Fedict, ... Als adviseur Enterprise Architectuur ondersteunt Pascal organisaties die architectuur willen inzetten als een krachtig instrument ter ondersteuning van een efficiŽnte en effectieve realisatie van de strategische en operationele objectieven. Hij is eveneens actief in grote enterprise architectuur initiatieven met program- en project roadmapping en to-be enterprise architecture landscaping.
Pascal participeert al meer dan 18 jaar in IT projecten en heeft een ruime ervaring in procesautomatisering, decision management, service-oriŽntatie en cloud computing. Bij LoQutus is hij serviceteam-leader architectuur, verantwoordelijk voor de uitbouw van de dienstverlening rond enterprise architectuur, solution architectuur, application lifecycle management en information management.
Pascal is TOGAF Certified (The Open Group), Certified Enterprise Architect (Carnegie Mellon University/ISRI) en tevens Certified SOA Solution Designer (IBM) en PRINCE2 Certified (foundation).
Bart Du Bois is een architect, gespecialiseerd in de evaluatie en verbetering van software architectuur en ontwerp. Zijn architectuuropdrachten voltooide hij zowel in een academische context (Alcatel-Lucent, Philips Medical Systems) als in een consultancy rol (KBC, AGIV, Aquafin).
Bart is een ervaren lesgever in het domein van software evolutie. Naast het begeleiden van practica aan de Universiteit Antwerpen begeleidde hij seminaries en workshops bij o.a. Sirris, Arcelor-Mittal, en I.T. Works. Hij heeft een doctoraat in de Informatica (Software Reengineering), en is TOGAF 8 gecertifieerd.
AGENDA »
Vragen hierover ? Geïnteresseerd maar u kan niet deelnemen ? Stuur ons een email.