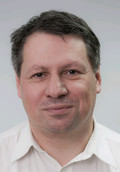 Achieving SOX Compliance and More
---
Get more IT value from your compliance efforts
20 September 2005 (14-21)
Location:
Sofitel Diegem
(Diegem near Brussels (Belgium))
Presented
in English
by
Price:
540 EUR
(excl. 21% VAT)
AGENDA »
SPEAKERS » This event is history, please check out the List of Upcoming Seminars, or send us an email
Check out our related in-house workshops:
Why this seminar ?
Whereas the number of companies in Belgium that need to be Sarbanes-Oxley (SOX) compliant is fairly limited, there is a cascading effect to organisations providing services to affected organisations. There is also an air of expectation around the reaction of European member states to the European Commission's 8th directive and revisions to European Company Law, which contributes to an increased focus on corporate governance.
When businesses evaluate their internal controls, they quickly realise there are significant dependencies on IT processes and controls. Previously security has often been seen as the outer defense layer protecting the companies' assets, but there is a growing awareness that information security and IT controls have a greater significance in the context of Corporate Governance.
Internal control is often regarded as a matter for auditors, and IT organisations do not always realise the significance of day-to-day activities in the context of controls over financial reporting. For organisations requiring to be SOX-compliant, it is important to ensure there is a well-established and commonly recognised framework around which IT controls can be structured.
Furthermore, there is a continuing pressure on IT functions to demonstrate their value and to improve their alignment with the business. Leading companies appreciate that more mature, well controlled IT functions perform better and allow them to focus on adding value to the business. In this way, achieving SOX compliance can bring IT functions closer to the operational excellence expected from them.
What questions are addressed by this seminar ?
What is Sarbanes-Oxley (SOX) ?
What is a SAS 70 report? What is the difference between a type 1 and a type 2 SAS 70?
How to become SOX compliant ? What activities, tools and skills does this entail ?
What does IT governance mean ?
What are COSO and COBIT, and how do they relate to ISO 17799 and ITIL ?
What is internal control, how does one establish strong controls and what does it take to make them audit proof ?
Are there ways to implement controls over end user computing ?
Of course, if you have specific questions, do not hesitate to send them to seminars@itworks.be !
Who should attend this seminar ?
IT managers in general
Compliance and IT governance project managers
Managers of IT functions such as operations, development and security
Internal auditors
...
Everyone who's interested in SOX, compliance, IT governance, COBIT, ...
AGENDA »
SPEAKERS »
Questions about this ? Interested but you can't attend ? Send us an email !