Apache Spark Hands-On Training (In-Company)
Want to learn Spark fast, practice it, and get yourself a flying start ?
Date:
ON REQUEST
Location:
In-company
(YOUR COMPANY)

Check out the LEARNING OBJECTIVES, the FULL PROGRAMME and WHO PRESENTS this.
Full Programme:
WELCOME
Introducing the speaker, participants and workshop
INTRO TO SPARK
What is Apache Spark ?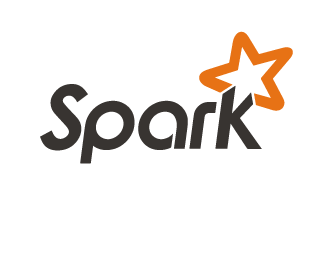 Where does Spark come from ?
Why has it grown so quickly to the most popular cluster computing framework ?
What are the advantages compared to Hadoop and MapReduce ?
What is new in Spark 2.0 ?
Data Engineering vs Data Science
Notebooks: interactive programs that allow you to do data analysis and visualise the results
Writing Spark programs using notebooks (Zeppelin, Spark Notebook, Databricks Cloud)
Just Enough Scala and Python
Spark was developed in Scala, a high-level programming language that combines object-oriented and functional programming.Programming Spark applications in Scala is straightforward for anyone who is familiar with a programming language. We look at the definition of variables, functions and the use of collections in Scala.
However, because a lot of data science and statistical applications are currently programmed in Python, the open source community has developed a wonderful toolkit called PySpark, to expose the Spark programming model to Python.
We make sure that you are very familiar with the programming environment, so that you can start solving increasingly complex exercises.
GETTING STARTED
Spark Basics
We look at the Spark Core API from the perspective of the "Data Developer": from prototyping in the Spark Shell to the compilation and packaging of Spark applications for a cluster, and how this application is efficiently executed on a cluster.
The following topics will be covered:
Spark Shell: the interactive shell for doing data analysis in Spark in an interactive way
RDD (Resilient Distributed Datasets): a distributed collection of objects, the most important concept in Spark
Transformations & Actions: operations on RDDs
Job Execution
Clustering
END OF DAY 1
End of Day 1 of this Workshop
DAY 2: WELCOME BACK
Welcome to Day 2 with Coffee/Tea
DATAFRAMES and DATASETS
Spark SQL
SQL
DataFrames: a distributed collection of data organized into named columns
Datasets
MORE ADVANCED EXERCISES
Putting it all together
More extended, guided exercises in which most of the Spark modules are combined, showing the true power of Spark
FINISH
End of this two-day Workshop
This is a very brief overview of the programme of this unique two-day workshop:
WELCOME - Registration, Coffee/Tea and Croissants
INTRO - What is Apache Spark ?
DEVELOPMENT MADE EASY - Notebooks
LANGUAGES - Just Enough Scala and Python
LUNCH - Lunch
BASICS - Spark Basics
END OF DAY 1 - End of Day 1 of this Workshop

START of DAY 2 - Welcome to Day 2 with Coffee/Tea and Croissants
DATAFRAMES and DATASETS - Spark SQL
LUNCH - Lunch
ADVANCED EXERCISES - Putting it all together
FINISH - End of this two-day Workshop
These related seminars and workshops may also be of interest to you:
Questions about this ? Interested but you can't attend ? Send us an email !