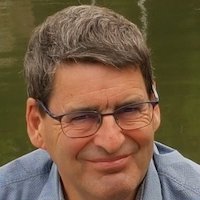 Live Broadcasting with StreamYard
---
Register Now » This event is history, please check out the NEXT SESSION
Check out our related in-house workshops:
Learning Objectives
Why do we organise this knowledge booster session ?
Our knowledge booster sessions are short live, interactive, online meetings about a specific topic. These can be eye-openers, explanation of new trends and technologies, or discussions about new developments that will impact your business.
We decided to run a booster sessions about Live Broadcasting with StreamYard, as podcasting and webcasting have become so important in the dissemination of knowledge and information.
If you are not familiar with StreamYard, but are searching for an easy-to-use tool for recording and broadcasting audio and video podcasts and webcasts, then this booster session is for you.
If you are familiar with StreamYard and have questions about it, or would like to get more out of it, then this session is also for you.
Here is a brief video about our session:
The very popular live streaming and recording platform StreamYard is cloud-based, accessible via a browser, so you don't need to install any software.
Simplicity and ease-of-use were the main goal of the creators of StreamYard, and it is obvious that they also ate their own dog food. It is extremely easy to bring in guests, to add branding, and to create high-quality audio and video streams. These broadcasts can be multi-streamed to Youtube, Facebook, Twitter, Twitch and LinkedIn, and you can have live interactions with your audience on all of these platforms.
Like many people, I am also a huge fan of StreamYard, and I have used it to broadcast panel discussions, expert interviews, conference presentations, award ceremonies, and so on. If you are interested to know more about how these were done, don't hesitate to Register for this Session
Learning Objectives:
Explain what StreamYard is, and what it can do for you
Determine if StreamYard is a good addition to your toolbox
Give you a quick your and some of the best practices in preparing and delivering your broadcast with StreamYard
Answer some of your questions
Who should attend this booster session ?
This free event offers knowledge, use cases and practical advice on how to create live broadcasts using StreamYard.
During this one-hour session, we will go through all of its features, the way it works, and the best practices in setting up, preparing and delivering your broadcast.
If you have any questions about StreamYard, do not hesitate to contact me, and we will try to cover them during this session.
Full Programme
Registrations, confirmations and reminders run via lu.ma/itworks, and the Zoom Meeting link will also be published there just before the event.
15.45h - 16.00h
We welcome the participants in our digital lobby
16.00h
Live Broadcasting with StreamYard
0. Live Broadcasting
1. Setting up StreamYard
2. Preparing your Broadcast
3. Delivering your Broadcast
4. Troubleshooting
5. Advanced Features
17.00h
End of this session, but there is the opportunity to continue the conversation and discussion until 17.30h
Speakers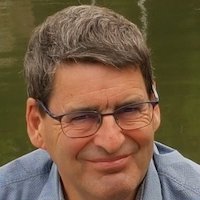 Patrick Van Renterghem is the Manager of I.T. Works, the company he founded in 1992.
With IT Works, Patrick has planned, marketed, coordinated and organised over 1500 in-person events with over 100 different speakers for over 10000 customers.
Since covid-19, he has also organised tens of online workshops and conferences, using various tools like Zoom, Teams, Whova, StreamYard, Wonder, Mural, Miro, Jamboard, MentiMeter, etc.
Questions about this ? Interested but you can't attend ? Send us an email !