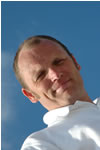 Agile, Scrum and Kanban in Practice
---
This is agile: the concepts, techniques and best practices. Beyond the basics, beyond the hype, beyond Scrum
12 November 2015 (14-21h)
Location:
Golden Tulip Brussels Airport
(Diegem)
Presented
in English
by
Sander Hoogendoorn
Price:
720 EUR
(excl. 21% VAT)
Register Now »
AGENDA »
SPEAKERS » This event is history, please check out the List of Upcoming Seminars, or send us an email
Check out our related open workshops:
Check out our related in-house workshops:
Full Programme:
13.30h - 14.00h
Registration with coffee/tea and croissants
14.00h - 15.45h
An Introduction to Agile Software Development
Why waterfall is not working
Challenges in modern software development projects
The agile manifesto
Characteristics of agile software development
Working in short iterations
Some myths about agile software development
How does requirements gathering, design and architecture work with agile ?
Which agile software development techniques exist ?
A comparison of extreme programming, Scrum, DSDM, Smart, Lean, OpenUP, MSF Agile, ...
15.45h - 16.00h
Coffee/Tea Break
16.00h - 16.45h
An Overview of Scrum and Kanban
Introduction to Scrum: what, why and how ?
Why is Scrum so popular ?
Kanban: the new agile method, based on 'Lean Thinking'
Scrum vs. Kanban vs. other agile techniques
Which technique is best suited for your company ?
This is a seminar about agile, beyond the basics, beyond the hype, beyond Scrum.
16.45h - 17.45h
How to do Agile Software Development in Practice ?
Why change ?
Iterative development, smart use cases, burn down charts
Let's go Scrum !
How do you implement agile software development in your organisation ?
Challenges in project management: how to control the backlog ?
How does an agile contract look like ? What does this mean for the customer ? What does it mean for the developer ?
From project backlog to company backlog !
17.45h - 18.45h
Dinner buffet with great food and excellent networking opportunities
18.45h - 19.45h
Teams and Roles: The New Roles in Agile Software Development
What are the roles in agile projects ?
How does the role of a project manager change ?
The new customer
The communicative multi-talented developer
Integral testing. Boehm's Law
19.45h - 20.45h
Best Practices: Techniques and tools that you can apply immediately
How do you estimate an agile project ? Days, function points, ... ?
How do you plan an agile project? Practical example
Stand up meetings
Death-by-planning. Task boards, agile dashboards, and burndown charts
Pair programming and side-by-side programming
Unit testing, smart testing
Frequently asked questions:

How to convince customers to go for agile
Is agile possible for fixed-time/fixed-budget projects ?
Does agile work better with senior developers ?
How do you guard the scope of a project ?
What about software architecture in agile software development ?
Can you apply agile in large, enterprise projects or only in smaller projects ?
20.45h
Summary and Conclusions
21.00h
End of this Seminar
SPEAKERS »
REGISTER »