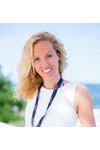 Agile, Scrum, Kanban and Continuous Delivery in Practice
---
This is agile: the concepts, techniques and best practices. Beyond the basics, beyond the hype, beyond Scrum
9 November 2016 (14-21h)
Location:
Parker Hotel
(Diegem)
Presented
in English
by
Sander Hoogendoorn
Price:
720 EUR
(excl. 21% VAT)
Register Now »
AGENDA »
SPEAKERS » This event is history, please check out the List of Upcoming Seminars, or send us an email
Check out our related open workshops:
Check out our related in-house workshops:
Why do we organise this seminar about Agile and Scrum ?
More and more organisations are realising that their software development process is not delivering the desired results. Projects are seldom delivered on time. Too often they overrun their budget. The quality of the software often leaves a lot to be desired. Often only part of the requirements are delivered. The added value is lower than expected. Usability is nowhere near where it should be. So things need to change. And that is why agile is so "hot". Agile is an umbrella term for a new way of running projects, with entirely different dynamics, different phasing and different forms of collaboration.
But many still see agile as the personal hobby of developers. A playground for techies, a chaos for project managers. Nothing could be further from the truth. Agile methods, techniques and best practices provide starting points for running projects more manageably, efficiently, less costly and better than traditional approaches. Agility offers important benefits for everyone involved in a project. For managers and project managers. For analysts, designers, developers, testers and even administrators. And last but not least, for the customer.
This is a seminar about agile, beyond the basics, beyond the hype, beyond Scrum.
Implementing agile is more difficult than it seems. Increasingly, we see partial or completely failed implementations. Agility requires change, but organisations and people are difficult to change. Sometimes agile implementation becomes the goal itself, instead of a way to reach a certain business goal. Moreover, every project is unique. There is no one-size-fits-all agile.
This is exactly why we organise this seminar. We will explain what agile is and what it is not, how and why agile works, and what the added value is of popular agile approaches like Scrum, Smart and Kanban. And of course we will look into teams, roles, requirements, starting a project, estimating and measuring, planning, best practices and pitfalls. And, inevitably, waterfall.
This seminar is about the choices you make every day in your agile projects. It gives you options, tips and advice, based on Sander's 15 years of experience in agile development and working on short iterative projects in existing organisations. With a lot of examples and anecdotes from his own practice. With trial and error, and learning every day.
During this seminar, we show how agile software development leads to more successful software development projects. In his own inimitable enthousiastic and inspiring style, Sander Hoogendoorn explains the disadvantages of traditional, linear, waterfall development methodologies. He gives a clear overview of how agile development helps to bridge the gap between business requirements and IT solutions, and how it works in practice. Finally, Sander also tackles some of the persistent myths about agile, because it has been shown to work in outsourcing and fixed-time/fixed-budget projects. Even in SAP projects.
Of course, you will not only get the theory about agile software development, but lots of practical tips, techniques and best practices on how to use agile development in your organisation.
During this seminar, Sander Hoogendoorn answers these and many other questions: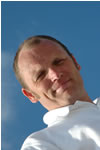 What exactly is agile software development ?
What characterises agile projects ?
Which agile methods exist and what are their similarities and differences ?
Which method is best suited for your company ?
What are the agile best practices and which are easy to implement ?
What is the role of requirements in agile projects, and how and when should they be identified ?
How do Scrum and Kanban make your software development process agile ?
How do you convince and introduce agile software development in your company ?
Can you use agile techniques in product development, in fixed-price projects and in outsourcing ?
Who should attend this seminar ?
Although you can read a lot about Sander's 15 years of experience with agile development in his brandnew book "This is Agile" (which you get free with your participation), it is always a joy and an inspiration to listen to Sander Hoogendoorn himself. We highly recommend this seminar to anyone who is involved in the software development process:
project owners who initiate, finance, contract and hopefully benefit from a project
project managers who plan and organise the project resources,
software architects,
business and functional analysts,
software designers and developers,
IT managers,
software testers, ...
AGENDA »
SPEAKERS »
REGISTER »
Questions about this ? Interested but you can't attend ? Send us an email !