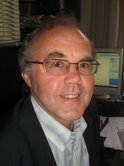 TOGAF9 Practitioner Training (level 2)
---
Advanced overview of how to use TOGAF9 for your daily business, enterprise or IT architecture tasks
7-8 June 2011 (10-18u)
Location:
Crowne Plaza Antwerpen
(Antwerp, Belgium)
Presented
in English
by
Price:
1350 EUR
(excl. 21% VAT)
Register Now »
AGENDA »
SPEAKERS » This event is history, please check out the List of Upcoming Seminars, or send us an email
Check out our related in-house workshops:
Speakers: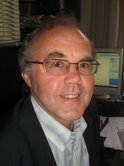 Patrick Derde has worked with enterprise architecture for more than 15 years. While he was an Enterprise Architect at KBC Bank and Insurance, he was involved in the development of Enterprise Information Architecture and development support of Segment Architectures, driven by business architecture.
Today, he is a TOGAF9 Certified enterprise architect, and Managing Partner of BiZZdesign Belgium and Envizion cvba, two companies providing services in certain domains of Enterprise Architecture.
Because he finds knowledge sharing and education extremely important in an information-intensive society he is also a director and co-founder of Data Management Association BeLux, a group of Belgian Information architecture professionals.
Of course, you can follow Patrick via Twitter.

Mark de Weger is managing consultant at BiZZdesign. He is a very experienced architect, project manager and teacher. As an architect, he was responsible for the design of large systems like the Schengen Information System (SIS II).
Furthermore, he has initiated architecture work at many large organisations, mainly based on TOGAF. As a project leader, he has led many successful projects for system design, implementation and integration. As a teacher, he gives courses in the field of enterprise architecture, of which TOGAF, ArchiMate, process architecture and information architecture. In the past, he worked at the University of Twente, where he taught the architecture of distributed systems, process architecture and functional design.
Mark holds a PhD in business process architecture from the University of Twente, and has written over 30 publications about enterprise architecture, system integration and methods for system development.
AGENDA »
REGISTER »