Hoe gebruikt u UML en use cases op een praktische, pragmatische en produktieve manier doorheen het software ontwikkelingsproces ?
Prijs: 1350 EUR (excl. 21% BTW)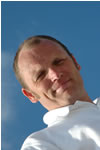 This event is history, please check out the List of Upcoming Seminars
These related seminars and workshops may also be of interest to you:
Sprekers: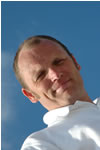 In zijn rol als Principal Technology Officer bij Capgemini houdt Sander Hoogendoorn zich bezig met de innovatie van software development. Sander is erkend global thought leader op het vlak van agile development bij Capgemini. Daarbij is hij onder meer verantwoordelijk voor Capgemini's agile ontwikkelplatform, dat het Accelerated Delivery Platform (ADP) wordt genoemd.
Sander's expertise loopt van (agile and non-agile) software ontwikkelmethodieken, software architectuur, design patterns, modelering, UML, model driven software development, .NET, Java en tools. Hij coacht organisaties en projecten, en heeft talloze artikelen en columns gepubliceerd in internationale magazines, zoals OBJECTSpectrum (in Duitsland), International Developer (in Australië), Software Release Magazine. Daarnaast heeft Sander boeken geschreven over UML en over agile software development. Sander is ook een veelgevraagd spreker op nationale en international conferenties, zoals OOP, JAOO, SET, Javapolis, TDWI en DevDays. Sander verzorgt ook nog seminars en workshops over UML, .NET, software-architectuur, design patterns, en agile development zowel in Nederland als in België.
Het Accelerated Delivery Platform (ADP) stelt Capgemini en haar klanten in staat systeemontwikkelprojecten te vernellen en industrialiseren, gebruikmakend van de katalysatoren die het platform biedt, zoals de Smart lifecycle, het gebruik van smart use cases, pragmatische schattingstechnieken gebaseerd op smart use cases, agile dashboarding en burn charts om de voortgang van projceten te bewaken, model driven development, codegeneratie, frameworks en krachtige testtechnieken. Technieken en tools uit het platform worden geadopteerd door een snelgroeiend aantal grote en kleinere organisaties. Het ADP is gebruikt in diverse typen projecten, waaronder .NET, Java, Sharepoint, en meer recent zelfs in SAP implementaties and business intelligence.
Sander's blog: http://sanderhoogendoorn.com/blog

Bekijk nu het volledige programma ...
Vragen hierover ? Geïnteresseerd maar u kan niet deelnemen ? Stuur ons een email.