How do you translate agile requirements into smart use cases and UML in a practical, pragmatic and productive way ?
Price: 1350 EUR (excl. 21% VAT)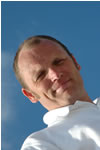 This event is history, please check out the List of Upcoming Seminars
These related seminars and workshops may also be of interest to you:
Learning Objectives:
The use of modelling techniques in software development projects leads to higher productivity and better quality of both design and code, as well as improved maintainability of the produced software. A picture says more than a thousand words.
Why UML ?
The modelling language UML is now a worldwide standard for modelling requirements, functionality, components and services. UML 2.x (currently UML 2.4) contains some modelling techniques like use case diagrams, activity diagrams, sequence diagrams, communications diagrams, class diagrams and package diagrams. These modelling techniques are used during the various phases of system development, like analysis, design, implementation and even during testing.
However, the UML specifications define the structure of these modelling techniques but not how these are to be used in practice. It is often difficult to decide which technique is the best, and how Vaak is het lastig in te schatten wanneer welke techniek het best past, en hoe en tot welk detailniveau moet worden gemodelleerd. UML kent bovendien geen vastomlijnde werkwijze die de samenhang tussen de diagrammen in de verschillende fasen van uw project beschrijft. En tenslotte beschikt UML niet voor alle gezichtspunten in systeemontwikkelprojecten een modelleertechniek - denk maar aan het modelleren van bedrijfsprocessen, user interfaces of gegevens.
Waarom deze workshop ?
Deze workshop begint waar de meeste andere UML workshops eindigen: u leert hoe u UML en use cases praktisch, pragmatisch en produktief moet gebruiken !
Voor organisaties die de modelleertechnieken van UML inzetten in hun projecten is het daarom verstandig een gestructureerde, maar vooral pragmatische aanpak neer te zetten die laat zien op welk moment in projecten de diverse modelleertechnieken van pas komen, op welk wijze deze worden gemodelleerd en hoe de samenhang tussen de diagrammen wordt gewaarborgd. Deze aanpak is ook beschreven in het boek Pragmatisch modelleren met UML en is al bij vele grote maar ook kleinere organisaties geïmplementeerd en wordt al gedoceerd aan diverse hogescholen.
Tijdens deze tweedaagse workshop leert u een aantal essentiële vaardigheden voor het modelleren met UML (en andere modelleertechnieken), maar krijgt u tegelijk zo'n pragmatische werkwijze uiteengezet. Deze werkwijze begeleidt u in alle fasen van uw projecten via het modelleren van bedrijfsprocessen, requirements in (smart) use cases, testscenario's in activity diagrammen, domeinmodellen in klassediagrammen, ontwerppatronen in sequence diagrammen en zelfs softwarearchitectuur naar de op te leveren software.
Tijdens de workshop is veel aandacht voor de praktijk. De workshop kent diverse oefeningen waarin de deelnemers de verschillende gezichtspunten van een prikkelende case uitwerken - een online dating web site. Daarbij wordt veel aandacht besteed aan de nauwe relatie tussen de verschillende modelleertechnieken en het gewenste detailniveau van de diagrammen. Bovendien wordt de link gelegd naar de ontwikkeling en het testen van de software op basis van de geproduceerde diagrammen en (service-georienteerde) applicatiearchitecturen. Deelnemers ontvangen bovendien een gratis exemplaar van het boek Pragmatisch modelleren met UML 2.0.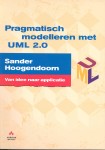 Welke vragen worden beantwoord op deze workshop ?
Hoe krijg ik een overzicht van de te automatiseren bedrijfsprocessen?
Hoe identificeer ik (smart) use cases vanuit deze processen?
Hoe modelleer ik use cases smart?
Hoe fungeren use cases als rode draad tijdens mijn project?
Wat is de samenhang tussen de diverse modelleertechnieken?
Hoe kom ik van use cases naar het ontwerp van mijn applicatie?
Met welke modelleertechnieken leg ik dit ontwerp vast?
Hoe modelleer ik het bedrijfsdomein en bedrijfslogica?
Wat is de relatie tussen de klassen in mijn domein en mijn code?
Hoe reflecteren mijn diagrammen mijn applicatiearchitectuur?
Hoe kan ik mijn ontwerppatronen vastleggen in sequence diagrammen?
Hoe dragen mijn diagrammen bij tot het testen van requirements en functionaliteit?
Hoe zijn modelleertechnieken efficient te gebruiken in een pragmatisch, agile, iteratief ontwikkelproces?
Wat is model driven development?
Voor wie is deze workshop bestemd ?
Deze workshop is bedoeld voor iedereen die betrokken is bij de verschillende fasen in de software-ontwikkeling:
architecten
informatie-analisten
ontwerpers
ontwikkelaars
testers.
De deelnemers worden of zijn reeds betrokken bij het modelleren, realiseren of testen van software en hebben al enige voorkennis van UML. Van de deelnemers wordt geen diepgaande praktijkervaring in de modelleertaal verwacht.
Sander's boek "Pragmatisch Modelleren met UML" dient als leidraad bij de workshop. Deelnemers krijgen dit boek mee als nalees- en naslagwerk.
Now, check out the full programme of this event ...
And find out who presents this training ...
Questions about this ? Interested but you can't attend ? Send us an email !