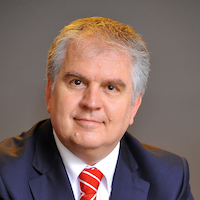 Nieuwe Trends in Business Intelligence
---
Rick van der Lans brengt u weer helemaal bij met de nieuwste ontwikkelingen in Datawarehousing en Business Intelligence
6-7 May 2014 (14-21u)
Locatie:
Golden Tulip Brussels Airport
(Diegem)
Gepresenteerd
in het Nederlands
door
Rick van der Lans
Prijs:
1450 EUR
(excl. 21% BTW)
Registreer NU »
AGENDA »
SPREKERS » This event is history, please check out the List of Upcoming Seminars, or send us an email
Check out our related open workshops:
Check out our related in-house workshops:
Leerobjectieven:
Gepresenteerd door Rick van der Lans

Waarom dit seminar ?
Dit tweedaags seminar geeft u een praktisch, blikverruimend en leveranciersonafhankelijk overzicht van de nieuwste trends in business intelligence (BI). Wij zullen het o.a. hebben over:
Analytical database engines en appliances
Big Data, Hadoop en NoSQL opslagsystemen als alternatief / aanvulling voor uw datawarehouse
Operational Business Intelligence
Self-Service en Managed BI
Opslaan en analyseren van tekst
Datavirtualisatie voor agile en lean integratie
Agile datawarehousing en datawarehouse automation
De Data Vault modelleertechniek
...
De wereld van business intelligence en datawarehousing blijft immers evolueren. Nieuwe technologieën zoals datawarehouse appliances, NoSQL, SQL-on-Hadoop, datavirtualisatie servers en datawarehouse automation, bieden nieuwe mogelijkheden. Tevens veranderen de wensen en behoeftes van gebruikers op het gebied van BI:
sommige gebruikers wensen operational BI voor bijna real-time analyses op up-to-date data,
andere gebruikers zijn geïnteresseerd in self-service BI,
een derde groep gebruikers heeft behoefte aan meer geavanceerde analytische mogelijkheden en
een vierde groep gebruikers wil alles vanuit hun spreadsheets doen.
Samengevat, de wereld van datawarehousing is aan het veranderen. In twee dagen tijd wordt u door BI-specialist Rick van der Lans bijgepraat over alle nieuwe ontwikkelingen op de gebieden datawarehousing en business intelligence. Een must voor elke datawarehouse-specialist die klaar wil zijn voor de business intelligence uitdagingen van de toekomst.
Voor wie ?
Dit seminar is bijzonder interessant en nuttig voor diegenen die direct of indirect betrokken zijn bij het ontwerpen en ontwikkelen van business intelligence toepassingen, zoals:
Business intelligence en datawarehousing specialisten
Databaseontwerpers en databasebeheerders
Technologieplanners en consultants
Informatieanalisten en systeemanalisten
Iedereen die geïnteresseerd is in de nieuwste trends in BI, datawarehousing en database technologie (SQL, NoSQL, NewSQL en SQL-on-Hadoop)
AGENDA »
SPREKERS »
REGISTER »