Intelligente formulieren
---
Vervangen van papierstroom door digitale formulieren: Xforms, Adobe's Intelligent Document Platform en MS Infopath vergeleken
22 March 2006 (14-18)
Locatie:
Sofitel Diegem
(Diegem near Brussels (Belgium))
Gepresenteerd
in het Nederlands
Prijs:
270 EUR
(excl. 21% BTW)
AGENDA »
SPREKERS » This event is history, please check out the List of Upcoming Seminars, or send us an email
Check out our related in-house workshops:
Sprekers:

Francis Devolder is managing partner bij Xplore nv, een kennisbedrijf binnen de Cronos groep met als focus het bouwen en implementeren van Java (J2EE en J2ME) gebaseerde diensten en oplossingen. Francis debuteerde 15 jaar geleden als consulant binnen Cronos, na 1,5 jaar maakte hij de overstap naar een commerciële functie, die hem toeliet om innovatieve technologiëen en oplossingen te introduceren bij talrijke klanten.

Introducties die vaak ook geleid hebben tot het uitbouwen van kennisbedrijven binnen de Cronos groep. In 2005 hielp Francis, vanuit de Xplore organisatie, het intelligente document platform introduceren.


Klaas Bals studeerde computerwetenschappen aan de Universiteit van Antwerpen. Hij is Chief Technology Officer bij Inventive Designers. Daar is hij verantwoordelijk voor Scriptura XBOS, een software-oplossing voor het ontwerpen, produceren en distribueren van documenten en formulieren, gebaseerd op XSL-FO en XForms. Hij is ook lid van de W3C XSL Working Group en het W3C Advisory Committee.
Klaas is een frekwent sprekers op conferenties als Common, XPlor, XML Conference and XTech Conference.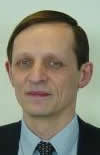 Gert Bergers is project manager en senior consultant bij EDS, en heeft een uitgebreide ervaring als IT manager en project manager in de financiële sector, industrie en overheid.
De laatste jaren specialiseerde hij zich in document en business process management, en collaboration en workflow tools.
Voor de Vlaamse overheid implementeerde hij het eRegeren project: workflow van electronische documenten ter voorbereiding van de besluitvorming van de ministerraad (geïmplementeerd mbv Infopath en Sharepoint).
Ronny Van de Maele (i-DA)

Ronny Van de Maele begon zijn carriere bij Wang België en introduceerde achtereenvolgend verschillende nieuwe technologiebedrijven op de BeNeLux markt waaronder als meest recente BEA Systems en WebGain. In zijn huidige rol van Management Consultant begeleidt hij jonge starters in de Java markt en is hij Business Manager voor i-DA N.V.
i-DA (Intelligent Document Applications) werd opgestart in 2005 en is kennisleverancier voor het ADOBE LiveCycle Platform, een oplossing voor het aanmaken, distribueren en zowel on- als off-line verwerken van bedrijfskritische, met toepassingsdata geïntegreerde documenten.
AGENDA »
Vragen hierover ? Geïnteresseerd maar u kan niet deelnemen ? Stuur ons een email.