De Toekomst van het Web: na Documenten nu ook Data
---
Linked data en semantische web technologieŽn voor data-integratie en mashups op het web en in de enterprise
25 February 2009 (14-21h)
Locatie:
Pullman Diegem
(Diegem)
Gepresenteerd
in het Nederlands
door
Prijs:
540 EUR
(excl. 21% BTW)
AGENDA »
SPREKERS » This event is history, please check out the List of Upcoming Seminars, or send us an email
Check out our related open workshops:
Check out our related in-house workshops:
Sprekers:

Paul Hermans is onafhankelijk consultant op het vlak van:
XML; van alle mogelijke varianten van schematalen (XSD, RelaxNG, Schematron, NVDL) over XSLT/XQuery tot design en implementatie van hele XML pipeline architecturen. Hij is o.a. de XML architect van de "Dublin Core" gebaseerde web metadata infrastructuur van de Nederlandse overheid.
OWL/RDF(S), oftewel de semantische web stack. In die hoedanigheid is hij architect van een ambitieus cultureel erfgoed project geïnitieerd door de Provincie Limburg, met allerlei koppelingen naar ontologieën en thesauri in "SKOS".
Resource Oriented Computing en REST.
M.b.t. semantische web technologieën converteert hij legacy data naar RDF, voegt hij verschillende databronnen samen en ontwikkelt hij ontologieën om data te integreren en nieuwe data af te leiden.
Paul was hoofd electronisch uitgeven bij Ced.Samsom, deel van Wolters-Kluwer en verantwoordelijk voor het software pakket "Accon". Hij was stichter en zaakvoerder van ProText, een zeer gespecialiseerde dienstverlener op het vlak van SGML en later XML gebaseerde single-source publishing oplossingen. Hij maakte deel uit van het management team van Amplexor, een enterprise content management solution provider.
Stijn Christiaens is mede-oprichter en operationeel directeur van Collibra, een recent opgestarte spin-off van het Semantic Technology and Applications Research Lab (STARLab) aan de Vrije Universiteit Brussel. Collibra valoriseert 10 jaar onderzoek rond semantiek, en bouwt enterprise software voor semantische technologie, met semantische integratie en metadata management als vooropgestelde oplossingen.
In het verleden was Stijn R&D software ingenieur in supply chain en warehouse management (De Clercq Engineering) en deed hij applicatie-gericht onderzoek naar semantiek (STARLab). Hij nam actief deel in verschillende nationale (IWT, FWO, IWOIB) en internationale onderzoeksprojecten (ITEA, FP6, FP7, ...) en -conferenties (OTM, FIS, ESTC, ...), en publiceerde verschillende artikels over ontology engineering.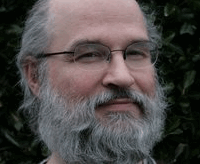 Johan De Smedt is CTO van TenForce. Hij heeft meer dan 20 jaar ervaring met IT architectuur en modellering in verschillende domeinen (telecom, uitgeverijen, manufacturing, embedded systems, ...). Als mede-oprichter van TenForce is hij de drijvend technologisch kracht binnen het bedrijf voor semantic technology. Reeds bij Sema Group en Barco werkte hij met de voorlopers van deze technologieën. Meer recent, garandeerde hij de juiste keuzes en succesvolle implementaties voor projecten bij Wolters Kluwer België, Wolters Kluwer Legal Tax & Regulatory Europe, Publications Office of the European Commission, ... met Java, XSLT, RDF, SKOS, ...
He is the belgian reviewer for ISO TC46 SC 49 on thesauruses (25964).

Patrice Krakow coordinates Systems Integration at SCA Packaging, a leading European provider of customer-specific packaging solutions. After studying Physics at University, he found a job in IT, luckily joining a small IT services company, who specialised in SGML (the grandfather of XML) and were pioneers in loosely-coupled message-based integration.
In 2000, he implemented message-oriented middleware at SCA Packaging in the context of a specific project that required a variety of different integrations. One year later, he joined their IT Department with the mission to expand the use of "his" message-oriented middleware for all internal integrations (EAI), as well as for all external business-to-business integrations (B2Bi) with their trading partners, which included the migration of traditional EDI. Today, SCA Packaging benefits from this common platform and methodology, called SCAi since 2002, used by a virtual team of dedicated integration specialists located across Europe. They continuously provide a prompt and cost-effective response to any integration needs. Presently, around 400 systems are integrated through more than 3,500 routes, which use roughly 400 different message formats and over 600 mappings!
Over the last 6 years, he was looking for a way to manage the exponentially growing amount of mappings, using semantic technologies. In 2007, he started to collaborate with people from the Semantics Technology and Applications Research Laboratory (STAR Lab) part of the Vrije Universiteit Brussel (VUB). Recently, Collibra, a spin-off from STAR Lab (launched in October 2008), have finalised a Proof-of-Concept for SCA Packaging, which should be the starting point of a long and fruitful collaboration.
AGENDA »
Vragen hierover ? Geïnteresseerd maar u kan niet deelnemen ? Stuur ons een email.