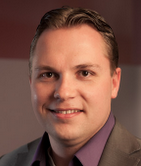 ArchiMate 2.0 Certification Course
---
Two-day workshop to learn and understand ArchiMate 2.0: its core, its extensions and its best practices
9-10 May 2012 (10-18h)
Location:
Golden Tulip Brussels Airport
(Diegem)
Presented
in English
by
Price:
1550 EUR
(excl. 21% VAT)
Register Now » This event is history, please check out the List of Upcoming Seminars, or send us an email
Learning Objectives
Why should you attend this ArchiMate 2.0 certification workshop ?
In most organizations, every business and technical domain speaks its own language, draws its own models, and uses its own techniques and tools. Communication and decision making across domains, necessary for business change, is thus seriously impaired. Just like an architectural drawing in classical building architecture describes the various aspects of the construction and use of a building, ArchiMate offers a common language for describing the construction and operation of business processes, organizational structures, information flows, IT systems, and technical infrastructure. This insight helps stakeholders to design, assess, and communicate the consequences of decisions and changes within and between these business domains.
ArchiMate is a graphical design language for modeling and analyzing enterprise architecture. just like TOGAF (The Open Group Architecture Framework), it is a standard of The Open Group. On January 31st 2012, The Open Group officially launched ArchiMate 2.0, which links up with TOGAF even better. This simplifies applying a fully integrated Enterprise Architecture approach within your organization. Besides the core concepts (indicated as "ArchiMate Core") that model company, application and infrastructure layers of Enterprise Architecture, the language is expanded with two extensions, the Motivation Extension, to optimally model stakeholders, motivation for change, business goals, principles and wishes, and the Implementation & Migration Extension.
This training is presented by ArchiMate 2.0 experts from BiZZdesign.
Why you donít want to miss this workshop on ArchiMate 2.0:
To ensure that ArchiMate is fully understood and consistently applied within your organization, training is of great importance. The success rate of your enterprise architecture effort is dramatically increased when the use of ArchiMate is correctly and efficiently addressed within your organization. This training combines the theory, a lot of practical insights and the certification exam during the afternoon on the second day. This will be done during the course and at the course location.
What will you learn during this workshop ?
After completion of this two-day training, you will have:
a good overview of the different aspects of ArchiMate 2.0
gained detailed knowledge of the different aspects of ArchiMate 2.0: the ArchiMate Core, the ArchiMate 2.0 Extensions, and some best practices in modeling with ArchiMate
insight in the relationship between TOGAF and ArchiMate
knowledge of the tool support available for ArchiMate
finished the certification exam (included)
This workshop is organized in collaboration with BiZZdesign. The number of participants is limited to 16 for optimal interaction and a better learning experience.
Who should participate in this ArchiMate workshop ?
This training is aimed at people who want to know what ArchiMate is, or who want to use ArchiMate. This includes (but is not limited to) business-, enterprise- and IT-architects, IT-managers, consultants and project managers.
Participants should be somewhat familiar with enterprise architecture, either acquired by working in projects, or by following enterprise architecture or TOGAF training.
Full Programme
9.30h - 10.00h
Registration with coffee/tea
10.00h
Start of this workshop
10.00h-13.00h
Day 1 - Morning Session
Definition and goals of enterprise architecture
ArchiMate history and development
Structure of the ArchiMate modeling language
Concepts for business, application and technology architecture
Relationships in ArchiMate
13.45h-18.00h
Day 1 - Afternoon Session
TOGAF and ArchiMate
Viewpoints and views
Visualisation of architectures
Tool support for ArchiMate
10.00h-13.00h
Day 2 - Morning Session - ArchiMate 2.0 Extensions
The structure of ArchiMateís Motivation extension and the connection to the core concepts
The structure of ArchiMateís Implementation and Migration extension and the connection to the core concepts and the Motivation extension
Concepts, connections and viewpoints of the Implementation and Migration extension
Concepts and viewpoints of the Implementation and Migration extension
Ways to expand ArchiMate or to specialize
ArchiMateís relationship with other architecture frameworks
13.45h-18.00h
Day 2 - Afternoon Session
Preparation for the ArchiMate 2.0 certification exam
Exam for ArchiMate certification
18.00h
End of both days of this workshop
This workshop is organized in cooperation with BiZZdesign. The number of participants is limited to 16 to guarantee an optimal interaction and learning experience.
Speakers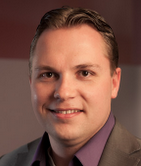 Rob Kroese is an Enterprise Architecture consultant and trainer at BiZZdesign Nederland. Rob has an background in both business and IT, and he uses this in his consultancy work to optimize the alignment between business and IT. As EA consultant, Rob helps organisations in different industries (e.g. finance, government, insurance, etc) in setting up a solid EA practice, often with TOGAF and/or ArchiMate as approach.
Within BiZZdesign, Rob is actively contributing to the development of the software tools, training and consultancy propositions. Rob has strong analytical skills and is able to work in complex environments. Furthermore, Rob has good communication skills and is a real team player.
Rob regularly provides training courses on Enterprise Architecture, TOGAF, ArchiMate and Business Process Management. He is also teacher at the University of Twente.
Rob studied Business & IT at the University of Twente in Enschede, the Netherlands. In 2004 het got this BSc degree, and in 2007 he finished his studies and got his MSc degree.
Questions about this ? Interested but you can't attend ? Send us an email !