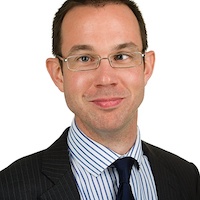 BA and Beyond - Belgian Business Analysis Conference
---
Register Now » This event is history, please check out the NEXT SESSION
Check out our related in-house workshops:
Learning Objectives
The First Business Analysis Conference in Belgium
Check out ba-beyond.eu !
About BA & Beyond:
There's a lot of business going on in and close to the center of Europe. And there's a lot of business analysis and architecture going on there too. With the BA & Beyond conference, we want to create a forum for sharing inspiration, knowledge and experience across the BA community in the heart of Europe.
As we all are growing our BA profession, its core competences like process analysis, requirements management, strategy analysis and solution design and evaluation are maturing. But we are also connecting with new domains, like service or customer experience design, and broadening our horizon towards roles like product owner and product manager.
BA & Beyond aims to be the catalyst for bringing this BA expertise together and moving our profession forward.
Deliverables:
Get inspired by thought leaders
Learn from your peers
Enjoy a great networking opportunity
Get to know about the latest BA tools
Sign up for the dedicated BA & Beyond newsletter:
Full Programme
08.30h - 09.15h
Registration, Coffee/Tea and Networking
09:15h - 09:30h
Welcome & Intro (Stefan Bossuwé, IIBA Brussels Chapter President)
09:30h - 10:15h
Opening Keynote (Keynote speaker 1)
10:15h - 10:30h
Coffee break
10:30h - 12:00h
Parallel Practitioner Sessions (2 sessions x 2 rooms)
12:00h - 13:30h
Lunch & Exhibits
13:30h - 15:00h
Parallel Practitioner Sessions (2 sessions x 2 rooms)
15:00h - 15:30h
Coffee break
15:30h - 16:30h
Closing Keynote: And then the Magic Happens: What BAs can Learn from the World of Magic (Adrian Reed, Principal Consultant of Blackmetric)
16:30h - 16:45h
Conference Ending (Patrick Van Renterghem of IT Works and Filip Hendrickx of altershape)
Check out ba-beyond.eu !
We have received some great speaking proposals for our upcoming BA ∧ Beyond Conference.
A quick overview:
Modelling and visual facilitation, agile & business analysis, stakeholder engagement, better decision making, setting up a BA practice, #GDPR, artificial intelligence, data, low code.
Cases from small (about 10 employees) to large (100s of employees) international organisations in different domains, both from Belgian and from international speakers.
We're now starting the process of setting up a diverse programme. Stay tuned via our newsletter to learn about our programme as it gets updated.
17.00h
End of this conference
Speakers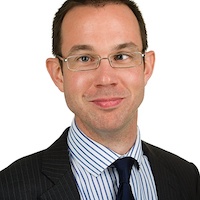 Adrian Reed is a true advocate of the analysis profession. In his day job, he acts as Principal Consultant and Director at Blackmetric Business Solutions where he provides Business Analysis consultancy and training solutions to a range of clients in varying industries. Adrian is a Past President of the UK chapter of the IIBA and he speaks internationally on topics relating to Business Analysis and business change.
Adrian is author of the 2016 book, "Be a Great Problem Solver Now!", and the 2018 book "Business Analyst" due to be released later this year. You can read his blog at http://www.adrianreed.co.uk. Follow him on Twitter @UKAdrianReed.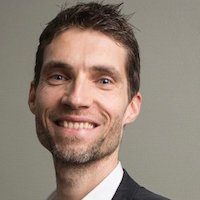 After almost 10 years in business consulting and a prior 10 years in software engineering and research, Filip Hendrickx founded altershape to help established organisations become corporate startups.
Filip helps customers define and establish their long-term vision through short term improvements and innovations. To do this, he follows a structured yet pragmatic approach, bridging BA with lean start-up and innovation techniques. Filip is also VP Events for the IIBA Brussels chapter. You can follow Filip on Twitter @filiphdr.
Questions about this ? Interested but you can't attend ? Send us an email !