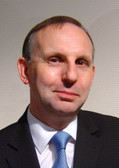 Your Corporate Strategy for IT
---
Chris Potts presents a framework for deeply integrating IT with corporate and business strategies
27-28 April 2010 (14-21h)
Location:
Pullman Diegem
(Diegem)
Presented
in English
by
Price:
1350 EUR
(excl. 21% VAT) This event is history, please check out the List of Upcoming Seminars, or send us an email
Check out our related in-house workshops:
Learning Objectives
About this seminar:
Developments in IT and the world economy have changed the paradigm for corporate IT people and the strategies they lead. Consumers and business managers are increasingly confident at exploiting technology in ways that they value. Meanwhile, executives are determined to constrain IT spending, not always certain of what they get in return. The economic climate makes it even more important to understand the links between value creation and IT costs.
The Corporate Strategy for IT harnesses the energy of business-led strategies for exploiting IT, to create maximum total value. It also makes transparent the linkages between business decisions and IT costs - often with some very surprising results.
This seminar provides a proven framework for deeply integrating IT with corporate and business strategies, and explores its impact on investments, operating costs, Enterprise Architecture, organisation, and sourcing.
This seminar will help you to:
Explore the four generations of Corporate Strategy for IT
Assess which generation of strategy for IT your organisation currently has
See how to rapidly formulate a strategy for IT that your Board will understand
Implement new tactics for collaborating with business executives and managers
Transform IT costs and budgets into a portfolio of investments in business change
Maximise the contribution of IT expertise to business innovations and investments
The content of this seminar is entirely founded on Chris's practical work with leading companies around the world, is based on real-life examples, and does not require technical IT knowledge. There will also be group discussions and reflections on the techniques that are proposed to (re)formulate your Corporate Strategy for IT. Chris's seminars regularly receive 10/10 for content and style. All participants receive a free copy of his thought-provoking book fruITion (Technics Publications, 2008, ISBN: 978-0977140039).
Why should you attend this seminar ?
Many delegates who have already attended this seminar find that it permanently changes their understanding of what Corporate Strategies for IT are all about. Taking a strategic business perspective of IT, the seminar reviews where the IT market currently stands. What does this mean for existing and new investments in IT, and for IT organisations ?
The seminar will show you the innovations that industry-leading companies have used to redraw and enhance the relationship between IT people, and IT investments, and the wider business. See why organisations are finding that older generations of Corporate Strategy for IT are now inhibiting the value they can create from IT, and explore the current and future generations of strategy.
Who should attend this seminar ?
This is a seminar for everyone involved in IT-related business decisions. There is no technical IT content, and it is designed for:
CIOs
Corporate and Business Strategists
IT Strategists
Business/IT Relationship Managers
Enterprise Architects
Business Analysts
Non-IT Executives and Managers who invest in IT, or who have IT costs
Here are some articles about this topic:
Full Programme
13.30h - 14.00h
Registration, coffee/tea and croissants
13.30h
Registration (only first day)
The following topics are spread over 2 days:
Day 1: Context and Strategy
14.00h
Start of seminar day 1
Presented by Chris Potts, who specialises in investing in change, exploiting IT, and the destiny of the CIO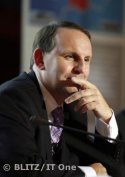 World-renowned corporate strategist, award-winning speaker and thought-provoking writer
IT market watch: is this the end of "IT Strategy" ?

Strategic inflection points in the IT market
The four generations of Corporate Strategy for IT

Case study

Introduction and background
The CIO's strategic promise

The IT value chain

Beyond Porter: integrating IT core competencies with primary business activities
Why the business-IT gap is a myth
The Strategic Integration Framework for IT

The Corporate Strategy for IT

Rapidly formulating a strategy that is meaningful and memorable
One-page strategies: Promise, Principles and Tactics
Maximising the strategy's contribution and influence

Integrating IT with corporate and business strategies

Why strategic integration = paradox management
Exploring some fundamentals of corporate strategy
Strategic focus; virtual company and core competencies; financial structure
21.00h
End of seminar day 1
14.00h
Start of seminar day 2
Don't talk about "IT costs",
talk about "investments in business change"
Investing in business change and IT

Diagnosing your organisation's investment culture
Inverted investment plans
Transforming IT budgets into a business value portfolio

Using true Enterprise Architecture to drive business innovation

True Enterprise Architectures
How to drive business innovation
Architecting Enterprise

"Expert IT Customer" management model

The IT customer's performance dashboard
Organisation design, investment process, accountabilities and governance
Innovative operating models for IT

Sourcing strategy

The IT-related competencies you cannot outsource
Optimising the value, cost and risk of your supplier portfolio

IT market watch revisited

Turning research into value-adding tactics
The ultimate destiny of the CIO
21.00h
End of this two-day seminar
Speakers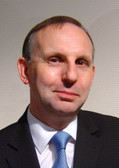 Chris is a hands-on corporate strategist, an executive mentor, an award-winning speaker and a writer, who specialises in enterprise architecture and investment in change ...
He works with Executives, Enterprise Architects, and Portfolio Managers around the world in a diverse range of industries, cultures and companies, helping them grow the results they achieve through their strategies for innovation and change.
As a hands-on strategist and mentor, Chris's passion is helping executives and senior managers to drive the maximum possible performance from the innovations and changes they invest in. With a history steeped in real-world strategies, and the relentless pursuit of approaches that actually work, Chris has developed a deep understanding of the cultural, structural and operational reasons why enterprises succeed and fail at investing in innovation, change, and IT. His ability to rapidly turn this into tangible results is highly valued by the people he works with.
As an award-winning speaker, Chris delivers keynote speeches, chairs conferences, facilitates workshops, and hosts seminars. He delivers public and private briefings at large and small events worldwide, and has delivered visiting lectures at New York University, City University in London, and the IT University of Copenhagen. His audiences are typically Company Executives, Project Portfolio Managers, Enterprise Architects, and IT Leaders.
As an innovative writer, Chris is the author of probably the only trilogy of business novels on the planet - The FruITion Trilogy, which consists of the 3 books FruITion, RecrEAtion and DefrICtion. They explore in a series of stories narrated by three different people, how executives can drive high-performing investments in innovation and change, by starting with a new approach to their management of IT and ending with a strategy for Enterprise Investment. In keeping with Chris's groundbreaking approaches and strategy background, they are written using scenario planning techniques, film-making theory, and other influences.
Questions about this ? Interested but you can't attend ? Send us an email !