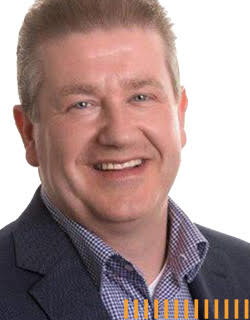 Data Science Fundamentals voor BI Professionals
---
Een gestructureerd overzicht van data science concepten, processen en technologie
18 October 2018 (14-21u)
Locatie:
Holiday Inn Airport
(Diegem)
Gepresenteerd
in het Nederlands
door
Erik Fransen
Prijs:
720 EUR
(excl. 21% BTW)
Registreer NU » This event is history, please check out the List of Upcoming Seminars, or send us an email
Check out our related in-house workshops:
Leerdoelen
Waarom deze cursus ?
Er is een steeds groter groeiende behoefte om naast de bekende business intelligence (BI)-toepassingen als reports, dashboards en OLAP ook machine learning, data mining, artificial intelligence en predictive analytics (kortweg: Data Science) toepassingen te ontwikkelen voor en met de gebruikers.
Deze cursus is gericht op eenieder met een achtergrond in BI en datawarehousing die klaar wil zijn voor de nieuwste ontwikkelingen op het vlak van Data Science. In deze cursus gaan we in op de verschillen tussen Business Intelligence, datawarehousing, Big Data en Data Science en laten we zien wat Data Science is, waarom het voor BI en datawarehouse professionals interessant is en hoe u het praktisch kunt gaan inzetten voor uw gebruikers.
Wat leert u tijdens deze cursus ?
Na het volgen van deze cursus bent u in staat om de verschillende concepten en stappen in data science te benoemen, mee te praten en advies te geven over tools en implementatie. Wij tonen een aantal demo's van tools (Microsoft, Tibco, RapidMiner, ...), maar dit is geen cursus voor developers, hiervoor bestaan diverse andere workshops, webinars en trainingen allerhande.
Tijdens deze cursus krijgt u inzicht in:
De fundamentele rol van data science in het huidige data landschap
De verschillen en overeenkomsten met Business Intelligence
De varianten van data science: data mining, machine learning en
artifical intelligence
Concrete data science voorbeelden uit de praktijk
Een verdieping in de verschillende algoritmen voor data science
Een overzicht van bekende en minder bekende tools
Verschillende demo's van data science tools
Voor wie is deze cursus bestemd ?
Deze cursus richt zich tot iedereen die zich bezighoudt met business intelligence en datawarehousing en die mogelijkheden van data science wil leren kennen. Er zijn geen strikte toelatingseisen.
Volledig Programma
13.30u - 14.00u
Registratie, koffie/thee en croissants, ontvangst van de deelnemers
14.00u
Inleiding: Overzicht van Data Science
Wat is data science en wat zijn de verschillen en overeenkomsten met business intelligence en datawarehousing?
Welke vragen kunnen we oplossen met data science?
De relatie tussen big data en data science
Voorspellende en beschrijvende modellen: hoe maak je een keuze en hoe pas je ze toe?
Supervised en unsupervised learning
Overzicht van data mining vormen (classificatie, clustering, associatie)
Overzicht van machine learning algoritmen
Bouwen van modellen, het maken van de juiste keuzes
Neurale netwerken, beslisbomen, genetische algoritmen: wat kun je er mee en hoe werkt het?
Deep learning: op weg naar kunstmatige intelligentie
15.45u - 16.00u
Koffie/thee en versnaperingen
Artificiële Intelligentie
Wat is artificiële intelligentie?
De verschillen met data mining en machine learning
AI in de dagelijkse praktijk: wat merken we er al van?
Data Science in de Praktijk
Case: Clinical Decision Support
Case: Intelligente Milieuzones
...
Van BI Competence Center naar Data Science Competence Center: van data driven naar data centric werken
Van BI consultant naar Data Science consultant: ontwikkelen van een nieuwe skillset, hoe ziet deze eruit?
CRISP-DM: methodiek voor Data Science
Stappenplan voor implementatie van Data Science
Risico's, valkuilen, maatregelen
18.00u
Diner met warm/koud buffet
Demo RapidMiner Data Science Platform
Demo MS Azure Machine Learning
Demo TIBCO Spotfire Predictive Analytics
RapidMiner, SAS, IBM, KNIME, Microsoft, TIBCO, MapR, R, Python
Tips en Advies voor een Succesvol Data Science Project
Opzetten van business cases en use cases voor Data Science
Plan van aanpak voor Data Science projecten
Succes- en faalfactoren
5 tips om mee naar huis te nemen
21.00u
Einde van deze cursus
Sprekers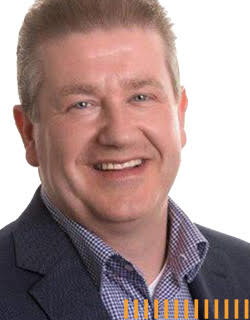 Erik Fransen is oprichter en mede-eigenaar van connecteddatagroup en Centennium Opleidingen. connecteddatagroup verbindt techniek met business of liever, ze verbinden data met mensen én mensen met data. Zo laten wij data werken voor de organisatie. Het is onze ambitie om data eenvoudig, snel, voorspelbaar en integraal beschikbaar te maken voor effectieve analytische toepassing. Centennium Opleidingen verzorgt al ruim tien jaar een diversiteit aan BI, Analytics en datamanagement trainingen, met specialisatie Data Vault modellering.
Met bijna vijfentwintig jaar ervaring in het domein van Business Intelligence, Analytics en datamanagement heeft Erik brede en diepgaande kennis opgebouwd, waarbij zijn aandacht vooral uitgaat naar nieuwe ontwikkelingen in het vakgebied, variërend van architectuur tot analytische toepassing, met als focus Business Intelligence en Analytics werkelijk te laten renderen door data.
Erik vervult diverse rollen in de dagelijkse praktijk, variërend van senior adviseur, projectleider en informatieanalist tot coach en docent. Erik is opgeleid als kennistechnoloog begin jaren negentig en heeft zich in de jaren daarna verder gespecialiseerd in Business Intelligence, Analytics en Big Data. Hij heeft zich snel ontwikkeld in het vakgebied waardoor hij regelmatig wordt gevraagd voor publicaties en workshops/presentaties op (inter)nationale conferenties.
Binnen zijn huidige klantenkring is hij verantwoordelijk voor de effectieve opzet en uitvoering van Data & Analytics projecten met een focus op big data, data virtualisatie, data science. Daarnaast is Erik partnermanager en is hij actief in innovatie en business development.
Questions about this ? Interested but you can't attend ? Send us an email !