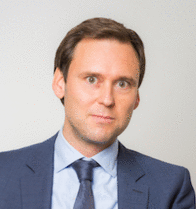 GDPR Implementatie: Use Cases en Praktijkvoorbeelden
---
Een unieke hands-on workshop die de deelnemers laat proeven van de echte uitdagingen van GDPR en hun oplossingen
26 January 2018 (10-18u)
Locatie:
Parker Hotel
(Diegem)
Gepresenteerd
in het Nederlands
door
Patrick Van Eecke en Christoph Balduck
Prijs:
720 EUR
(excl. 21% BTW)
Registreer NU » This event is history, please check out the List of Upcoming Seminars, or send us an email
Check out our related in-house workshops:
Leerdoelen
Waarom deze workshop ?
Deze unieke hands-on workshop geeft zowel juridische inzichten in GDPR-compliance als technische inzichten in hoe u GDPR implementeert. Hierbij laten we de kandidaten een aantal verschillende cases uitwerken die ingaan op de praktische aspecten van een GDPR implementatie zoals strategie, legal ground, privacy by design & by default, ...
Met nog ongeveer 4 maand te gaan voor de GDPR-deadline van 25 mei 2018, geeft deze sessie de kandidaten de mogelijkheid om verschillende manieren van aanpak mee uit te werken, op moeilijke topics en conflicten in te gaan en van elkaar te leren. Natuurlijk is het mogelijk om uw eigen juridische, implementatie, tooling en architectuurvragen voor te leggen aan onze expert-sprekers.
Deze case-based workshop vergt een goede basiskennis van GDPR, en is gericht op wie vandaag al met GDPR is gestart. Om te vermijden dat dit een introductie wordt, verwachten we van de deelnemers dat ze ondertussen de terminologie en de wettelijke achtergrond van GDPR kennen.
Wat leert u tijdens deze workshop ?
Dit zijn de leerdoelen van deze case-based workshop:
Inzicht in de voornaamste problemen en oplossingen met betrekking tot GDPR implementatie, én inzicht in processen, aanpak, en een betere informatie-architectuur en data governance.
Hands-on ervaring en inzicht in architectuur-modellen en waarom welke modellen in een bepaalde context beter of minder goed werken.
Hands-on ervaring met een eigenlijke GDPR implementatie d.m.v. voortbouwende cases - van strategie en scope bepaling tot uitvoering etc.
Bij het begin definiëren we 3 bedrijven: één met een risico-vermijdende strategie, één met een hoge risk apetite en één bedrijf die daartussen zit qua risk apetite. Die bedrijven vormen de 3 tracks.
Bij het begin van elke case worden de deelnemers in 3 groepen ingedeeld - en dienen ze de case telkens voor één van de 3 verschillende bedrijven uit te werken.
Wie moet deelnemen ?
Deze workshop is vooral gericht op eindgebruikers die GDPR compliance zoeken via beter information management. Dit houdt o.a. in: goede data classificatie, master data management, information governance, security, monitoring, reporting, ... en het is ook een opfrissing van de best practices, industriestandaarden en information security guidelines die reeds vele jaren bestaan. .
Deze praktische workshop is vooral geschikt voor Data Protection Officers en verantwoordelijken voor privacy en gegevensbescherming die goed moeten weten wat er bij een GDPR-implementatie komt kijken. Daarom is enige voorkennis van GDPR noodzakelijk, en hopen we dat de deelnemers de GDPR hebben gelezen (there is an app for GDPR) en minstens de basisterminologie van GDPR (controller, processor, consent, legal ground, privacy by design, om maar enkele te noemen) beheersen. Check ook eens onze verzameling met interessante URLs over privacy, data protection en GDPR.
Aarzel ook niet om uw vragen over GDPR en over deze workshop naar de organisator van deze workshop door te sturen, zodat we deze aan de sprekers kunnen voorleggen.
Volledig Programma
9.30u-10.00u
Registratie met koffie/thee en croissants
10.00u
Welkom + Introductie van de sprekers, deelnemers en de workshop
Juridisch overzicht van typische GDPR problemen (Patrick Van Eecke, DLA Piper)
GDPR Roadmap en Implementatie (Christoph Balduck, DataTrustAssociates)
GDPR Raamwerk
GDPR Acceleratoren
GDPR Dashboards
Architectuur workshop & Start Cases (Christoph Balduck, DataTrustAssociates)
Basis architectuur componenten relevant voor GDPR
Type architecturen (gecentraliseerd - gefedereerd, ...)
We introduceren 2 hands-on architectuur cases: een simpele architectuur met focus op hergebruik & een complexe architectuur met zware legacy en focus op acceleratie en simplificatie
13.00u
Lunch Buffet, Discussie en Networking
Cases Uitwerken, Discussie en Feedback (Christoph Balduck, DataTrustAssociates)
Uitleg over de 3 verschillende parallelle tracks waarmee gewerkt wordt (van risico-afkerig tot hoog-risicovol)
Case 1: definieer een data privacy & data protectie strategie (...in lijn met de business strategy & geef aan waar de data & IT strategie dient te worden aangepast )
Case 2: identificeer de scope van persoonlijke data over bepaalde processen en systemen/applicaties.
Case 3: definieer de verschillende purposes/doeleinden en legal ground/consent voor de persoonlijke data en geef aan waar persoonlijke data dient te worden geminimaliseerd/verwijderd
Case 4: categoriseer de persoonlijke data volgens functie, risico en security classificatie (incl. kwaliteit & data governance aspecten)
Case 5: werk een methode en oplossing uit voor een vooraf bepaald process/product door rekening te houden met de principes van privacy by design en by default, proportionaliteit & transparantie naar de data subject toe
Afsluitende Learnings en Q&A
17.45u
Vragen en Antwoorden, Conclusie
18.00u
Eind van deze workshop
Interesting links about GDPR:
Sprekers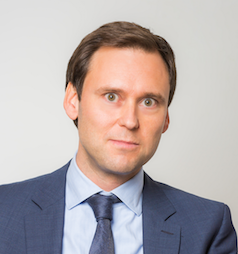 Patrick Van Eecke, Lic.Iur., LL.M., is advocaat en leidt het e-business department van het internationale advocatenkantoor DLA Piper, dat 4200 advocaten telt in 30 landen en meer dan 60 kantoren.
Patrick Van Eecke wordt door de Legal 500 en de European Legal Experts aanbevolen als één van de topadvocaten inzake ICT recht in België. Hij is in de "Guide to the World's Leading Technology, Media & Telecommunications Lawyers" als eerste Belg gerangschikt en haalt daarin 's werelds top-20.
Patrick was in 2000-2001 research fellow bij de Law School of Stanford University, California, en schreef zijn doctoraat over de juridische aspecten van de elektronische handtekening. Hij is nauw betrokken bij allerlei research en consulting opdrachten voor de Europese Commissie en de Belgische regering. Tot juni 1999 was hij adviseur van de minister van Justitie over juridische aspecten van de informatiemaatschappij en was betrokken bij de totstandkoming van de wetgeving over de elektronische handtekening, computercriminaliteit, en onderscheppen van elektronische communicatie.
In de debatten in de Europese Raad vertegenwoordigde hij België als het ging over richtlijnen over de elektronische handtekening en e-commerce. Patrick is ook auteur van diverse publicaties over computercriminaliteit, elektronische handtekening, electronic contracting en privacy en is regelmatig gevraagd als spreker op nationale en internationale conferenties. Hij is ook columnist in De Standaard over recht en e-business.
Patrick is docent aan de Universiteit Antwerpen, Faculteit Rechtsgeleerdheid, en gastdocent aan King's College (MSc Information Technology Law) and Queen Mary University of London (LL.M. Information Technology Law). Hij is auteur van diverse artikels en boeken met betrekking tot juridische aspecten van het internet en spreekt regelmatig op nationale en internationale conferenties.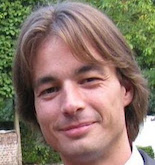 Christoph Balduck is een Managing Partner bij Data Trust Associates, een bedrijf dat Data Privacy, Data Protection en Information Management services aanbiedt.
Daarvoor was hij Practice Lead master data management (MDM), data privacy and data protection (DPO) bij Inpuls. Deze funk tie behelst information management mogelijkheden zoals : information & data governance, information & data architecture, information strategy, data quality, master data management, ... alsook enterprise & process architecture. Naast de typische information management mogelijkheden, adviseert hij bedrijven hoe ze zich praktisch moeten voorbereiden op de stricte EU data protection en data privacy regulation (GDPR), alsook de implementatie ervan. He heeft ook gecoached, geadviseerd en gewerkt in rollen zoals Chief Data Officer (CDO), Data Protection Officer (DPO) en Head of Information Management.
Hij is een Certified Data Protection Officer via de EIPA (European Institute for Public Administration).
Questions about this ? Interested but you can't attend ? Send us an email !