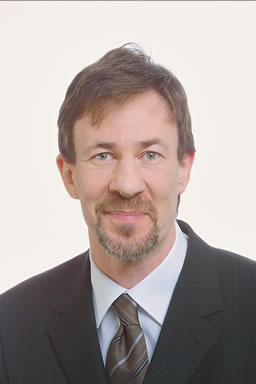 ITIL: An Introduction, Positioning and Evaluation
---
What is ITIL, why is this important, and how do you introduce ITIL ?
11 October 2006 (14-21)
Location:
Business Faculty Brussel
(Neder-over-Heembeek)
Presented
in English
by
Price:
540 EUR
(excl. 21% VAT) This event is history, please check out the List of Upcoming Seminars, or send us an email
Check out our related in-house workshops:
Learning Objectives
ITIL (the IT Infrastructure Library) describes a set of "best practices" to organise the ICT services in a company in an optimal and professional way. It aims to improve the quality of the (ICT) services and the relationships with (internal) customers. ITIL has been around for a while, but has gained widespread popularity in recent years.
Most IT specialists in Belgium know about ITIL, and the acronym is being used in a lot of company meetings. However, thorough knowledge of ITIL is rare, and its terminology is often misunderstood.
This seminar will present you with the context in which ITIL must be considered. It will give you an overview of ITIL and the ITIL management processes. Furthermore, you'll get guidance in how to tackle an ITIL implementation project and which tools can be used thereby. Finally the relationship between ITIL and other frameworks and methodologies (such as CobiT, IPW and MOF) will be discussed.
A real-life case will illustrate the ITIL implementation and show the achieved results.
What questions will be answered during this seminar ?
What is ITIL about ? And what is ITIL not about ?
What can ITIL do for my company?
Is my company ready for ITIL?
What does an ITIL implementation encompass and how do you start?
How do ITIL and other frameworks and methodologies relate to each other (such as CobiT, IPW, MOF, ISO 9000, Six Sigma...)
Who should attend this seminar ?
IT managers, Operations managers, and their co-workers who want to understand how ITIL can optimize IT service & ICT operations
Business Managers who want to improve their cooperation with the IT department and better understand IT service management
ICT specialists who consider implementing ITIL, and that want get a good picture of what ITIL implies and what is possible using ITIL
Everyone who is interested in optimising the functioning of the ICT department
Full Programme
13h30-14h00
Registration and Coffee/Tea
ITIL: what is it and how is it structured ?
Overview of the main ITIL application domains

IT service support
IT service delivery
ICT infrastructure management

Why ITIL ?
14h30-15h30
ITIL Context & Positioning
ITIL & Quality Management
ITIL & IT Governance

ITIL as an IT Governance framework
CobiT
CMM and other (IT) maturity models
Balanced Scorecard for IT
16h00-17h00
Overview of ITIL Processes
Incident Management
Problem Management
Change Management
Configuration Management
Release Management
Service Level Management
Financial Management of IT Services
Capacity Management
IT Service Continuity Management
Availability Management
17h00-18h00
Case Study: ITIL @ Fluxys
(Wim Troost, Fluxys)
The ITIL Business Case: why did Fluxys implement ITIL ?
How: project steps, implementation aspects, tools support, ...
Lessons learned while implementing ITIL.
19h10-20h30
ITIL implementation
ITIL business case
ITIL implementation as a Change process
Tools for ITIL
BS15000 and certification
ITIL & Six Sigma
ITIL-based Frameworks

IPW and the IPW Stadia Model
HP ITSM Reference Model
Microsoft Operations Framework (MOF)
20h30
Conclusions and Wrap-up
Speakers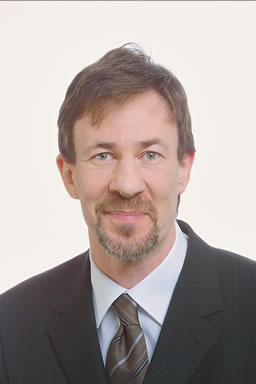 Jan Dooms is an independent IT consultant and project manager. Jan has more than 15 years of experience in designing and implementing infrastructure and software solutions, both in mainframe, Unix and Microsoft-based environments.
He is specialized in optimizing the functioning of larger IT environments, mainly in the areas of IT service management, as well as in project, programme and change management. Jan holds certifications as a ITIL service manager, and as project & program manager. He can be reached at jan.dooms at jaimes.be.
Questions about this ? Interested but you can't attend ? Send us an email !