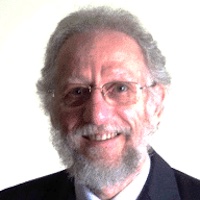 A Data "Town Plan" for Data Vault
---
Data Modeling Patterns for Enterprise Modeling and Data Vault Designs
17 November 2021 (9-17h CET)

Location:
Live Online Event
(@YOUR DIGITAL WORKPLACE)
Presented
in English
by
John Giles
Price:
299 EUR
(excl. 21% VAT)
Register Now » This event is history, please check out the NEXT SESSION
Check out our related in-house workshops:
Learning Objectives
Why do we organise this tutorial ?
We are delighted to have John Giles, author and Data Vault modelling guru, joining us virtually from Australia for this pre-conference workshop on the 17th of November. John's workshop will be delivered via Zoom Meeting.
John passionately believes in focusing on the business. Success with the Data Vault starts with the business and ends with the business. Sure, there is some technical stuff in the middle, and it is absolutely essential - but it's not sufficient on its own. Learn from the author of "The Elephant in the Fridge" and "The Nimble Elephant" at this full-day pre-conference workshop about Data Modeling Patterns for Enterprise Modeling and Data Vault Designs.
People wouldn't think of building a new city without a town plan. Having the best tradespeople with the best tools would not be sufficient for success.
Similarly, building a Data Vault with great developers and great automation tools is simply not enough. You also need a "data town plan". And what's more, this town plan can't be built by only looking at today's (or yesterday's) IT systems and their data. The modellers have to engage with the business people to listen to their pain with today's data constraints and their dreams of the future.
This tutorial starts by looking at how proven data model patterns can be leveraged to produce a consistent, business-centred enterprise view of the organisation's data. Call it a corporate data model, a conceptual data model, an enterprise ontology or whatever you like, it provides a language that unites the business folk and the IT people. And a "sufficient" model can be produced that delivers quality-at-speed.
But a model that isn't used is of questionable value. It could be applied to drive development of IT strategies, for benchmarking candidate IT solutions, to guide master data management … or to shape the design of an enterprise data warehouse. Dan Linstedt, the founder of Data Vault, stresses the need to use an "enterprise ontology" in forming a Data Vault, and this tutorial demonstrates one way of putting the enterprise modelling into practice by shaping a Data Vault design.
Here's a few things to think about:
While the tutorial will provide a realistic case study, maybe you'd like to bring some business folk with you and use the opportunity to shape your own embryonic enterprise model?
Maybe you've witnessed technically focussed Data Vault projects that fall short, and would love help in shaping success through applying business views?
Please join us on a fun journey that shows how you can put business people and data modellers on the same team, and deliver enterprise value.
Full Programme
8.45h - 9.00h
Welcome in the Waiting Room
9.00h
Introduction of the speaker, participants and this tutorial
Data Model Patterns, Enterprise Data Modelling and Data Vault
Putting the Enterprise Modelling into Practice by Shaping a Data Vault Design
17.00h
End of this workshop
Speakers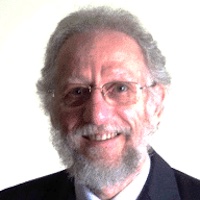 John Giles is an independent consultant, with a passion for seeing ideas taken to fruition. For 3 decades his focus has been on data modelling and architecture, with a more recent interest in Data Vault modelling.
He has worked in IT since the late 1960s, across many industries. He is a Fellow in the Australian Computer Society, and completed a Master's degree at RMIT University, with a minor thesis comparing computational rules implementations using traditional and object-oriented platforms.
He is the author of "The Nimble Elephant: Agile Delivery of Data Models Using a Pattern-based Approach" and "The Elephant in the Fridge: Guided steps to Data Vault success through building business-centered models".
Questions about this ? Interested but you can't attend ? Send us an email !