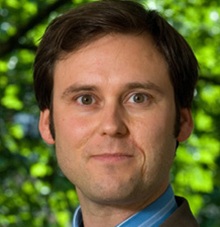 Legal and Privacy Issues of Big Data, CRM and Digital Marketing Projects
---
Register Now » This event is history, please check out the List of Upcoming Seminars, or send us an email
Check out our related in-house workshops:
Learning Objectives
What are the legal & privacy issues with big data ?
Big Data is the hype of the moment in the ICT and marketing community. We talk about big data projects when
the amount of data and/or
the complexity of that data and/or
the growth and particularly the speed of growth of the data and/or
the analytics to process this data
exceed traditional database applications and technology.
Big data offers many possibilities for marketing and sales: customers can be "profiled", which can be translated to better leads, more cross-selling, better targeted advertising, more successful loyalty programmes and marketing campaigns, ... Or as one of the leading Belgian players in the big data market says: with big data, you can "Listen bigger", "Learn faster" and "Execute smarter".
It seems obvious that you need personal information for the personalization of customer relations, marketing and operations. However, the legislation regarding personal information privacy and data protection is very comprehensive and very strict, so many big data projects are hitting or even breaking privacy laws. Of course, we also look at the brandnew European Data-Privacy Law and the Safe Harbour Agreement.
Because big data project managers in IT and marketing do not know how far they can go with this, or how to convert this to their advantage, we have developed this unique seminar with Prof. Dr. Patrick Van Eecke (DLA Piper and University of Antwerp). Patrick is an experienced, world-renowned lawyer specializing in Internet law, and the legal aspects of e-commerce, data protection, big data, electronic signatures, advertising, e-government, ...
Who should attend this seminar ?
This seminar is mainly aimed at managers of big data and analytics projects, who want to know more about the legal and privacy aspects of big data projects, as well as for lawyers who are not yet involved in such big data projects.
Don't hesitate to send your own questions about this subject to seminars@itworks.be.
These are some articles that can spur the decision:
Full Programme
13.30h-14.00h
Registration with coffee/tea and croissants
14.00h-18.30h
Legal and Privacy Issues of Big Data
What is big data ?
Typical applications of big data
Data sources for big data:

Internal and external databases
Sensors and the Internet-of-Things (IoT, IoE, RFID, NFC, iBeacons, ...)
Camera images, smartphones, smart watches, smart glasses, smart cars, smart thermostats,
Social media data and open data

Belgian and European laws regarding personal data, privacy and data protection
What are sensitive data, and what are the laws about this ?
Data processing by third parties
A Privacy Impact Assessment (PIA)
Practical cases (anonymous): what is allowed and what is not allowed ? Typical use cases that may be discussed, depending on your questions: location-based services, health apps (e.g. used by insurance companies to personalize their offering), 360 degree-marketing, personalized mobile apps, cross-selling based on customer analytics, predictive analytics (e.g. predicting your shopping basket by retailers), targeted advertising (e.g. in shops, on public transport or via smart devices), ...
Anonymising and aggregating big data sets
Big data in the cloud
The new European data protection and privacy laws
This presentation is interrupted for a 15-minute coffee/tea break.
18.15h
Summary and Conclusions
18.30h
End of this seminar
Speakers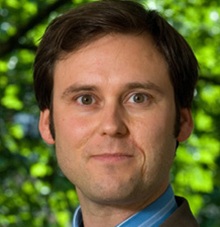 Patrick Van Eecke, Lic.Iur., LL.M., is a lawyer and leads the e-business department of the international law firm DLA Piper, which has 4200 lawyers in 30 countries and more than 60 offices.
Patrick Van Eecke is recommended by the Legal 500 and the European Legal Experts as one of the top lawyers in ICT law in Belgium. He is ranked as 1st Belgian lawyer in the "Guide to the World's Leading Technology, Media & Telecommunications Lawyers" and is also in the world's Top 20.
In 2000-2001, Patrick was a research fellow at the Law School of Stanford University, California, and he wrote his PhD on the legal aspects of the digital signature. He is extensively involved in various research and consulting projects for the European Commission and several national governments. Until June 1999, he was advisor to the Minister of Justice on the legal aspects of the information society and he was involved in the implementation of electronic signature-related legislation, computer criminality, and eavesdropping on electronic communication.
Patrick Van Eecke is the author of several legal articles and books on computer crime, electronic signatures, electronic contracting and privacy. Patrick is editor of the Belgian Revue de Droit Commercial (Larcier), the international Journal of Internet Law (Kluwer), the Belgian-Dutch Computerrecht (Kluwer) and the British Computer Law and Security Review (Elsevier). His most recent book "Recht & elektronische handel" was published by Larcier.
Patrick is a regular speaker at national and international conferences, he is often asked to comment on Internet law-related issues in national and international press, e.g. very recently in The Guardian on the Safe Harbour Agreement. He is also a columnist in the Belgian quality newspaper De Standaard about law and e-business.
Patrick is a professor at the University of Antwerp, teaching European Information and Communications Law. He is also a guest lecturer on Internet law at various universities, such as Solvay Business Institute, Kings College London and Queen Mary University of London (LL.M. Information Technology Law).
Patrick is member of the Brussels bar (since 1994) and is an associate member of the American Bar Association.
Questions about this ? Interested but you can't attend ? Send us an email !