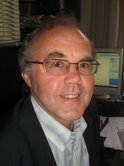 TOGAF 9.1 Foundation Training (level 1)
---
Be better prepared for EA projects that use TOGAF® as EA framework and process
27-28 November 2012 (10-18h)
Location:
Holiday Inn Airport
(Diegem)
Presented
in English
by
Price:
1350 EUR
(excl. 21% VAT)
Register Now » This event is history, please check out the List of Upcoming Seminars, or send us an email
Check out our related in-house workshops:
Learning Objectives
A High-Quality Workshop:
This course is conducted and delivered by BiZZdesign who holds a TOGAF Commercial License issued by The Open Group. I.T. Works acts as a service provider to BiZZdesign and is not required to be licensed by The Open Group.
What is TOGAF® ?
TOGAF, The Open Group Architecture Framework, is a detailed method and a set of supporting tools for developing enterprise architecture. It describes the process for acceptance, production, use and maintenance of enterprise architectures. TOGAF is used worldwide by numerous architects to design, evaluate, and build the right architecture for their organization. TOGAF is an open standard, managed by The Open Group. According to TOGAF, enterprise architecture (EA) is "the fundamental organization of a system, embodied in its components, their relations between each other and the environment, and the guidelines and principles that govern the design". TOGAF assists in the integration and management of IT resources from a strategy and business driven point of view. During this workshop, TOGAF 9.1 is employed to explain the basic elements of enterprise architecture and to show how this framework can be used when documenting enterprise architecture.
Why should you attend this "TOGAF® 9.1 Foundation Training" ?
This course is meant for those that wish to gain a firm knowledge of TOGAF 9.1, or for those that wish to apply TOGAF 9.1 to their daily work activities. It is well suited for those that wish to be TOGAF 9.1 certified. It is of interest to business-, enterprise- and IT-architects, as well as consultants. This course is a preparation for the TOGAF level 1 multiple-choice exam at one of the Prometric test centers. Please refer to the website of The Open Group for more information on TOGAF certification.
If you are looking for a TOGAF 9.1 workshop of superior quality, then this TOGAF Certification training, offered to you by The Open Group and the TOGAF certified training center BiZZdesign Belgium, is something for you!
What will you learn during this workshop ?
After completion of the course, you will have:
Knowledge of the different aspects of TOGAF, particularly the Architecture Development Method, Foundation Architecture and the Enterprise Continuum
Insight into the relationship between TOGAF and other architectural frameworks
Insight into the relationship between TOGAF and ArchiMate®
This workshop is organized in collaboration with BiZZdesign Belgium. The number of participants is limited to 16 for optimal interaction and a better learning experience.
Why you donít want to miss this workshop on TOGAF 9.1:
TOGAF has become a de facto standard in enterprise architecture and the demand for TOGAF expertise has risen in recent years, which translates into a rising demand for TOGAF certification. Participants of this workshop get an overview of the TOGAF 9.1 concepts and techniques and are better prepared to participate in, and work with enterprise architecture projects which use TOGAF as an enterprise architecture process. As a result, the chances of success of an enterprise architecture program increase, better deliverables are obtained, better support of IT-resource planning and decision support is achieved and better communication is created with the stakeholders of the enterprise architecture program. Simply put, it increases the added value of enterprise architecture !
After attending this TOGAF 9.1 Foundation workshop, a participation certificate will be issued by I.T. Works and BiZZdesign. You will be prepared for the TOGAF 9.1 exam that can be taken at a Prometric center. It is also possible to join the TOGAF Practitioner course (level 2) which will prepare you for the "TOGAF 9.1 Certification Exam" at a Prometric certification center.
Who should participate in this TOGAF® 9.1 workshop ?
This course is especially useful for:
Anyone who wishes to get an overview and basic knowledge on TOGAF 9.1
Professionals who are responsible for or involved in planning, developing, executing, rolling out, running and managing architecture projects. This includes, but is not limited to: business managers, project managers, architects, business and functional analists, ...
UNIX, ArchiMate and TOGAF are registered trademarks of The Open Group.
Full Programme
9.30h - 10.00h
Registration with coffee/tea
10.00h
Start of this workshop
A High-Quality Workshop:
This course is conducted and delivered by BiZZdesign who holds a TOGAF Commercial License issued by The Open Group. I.T. Works acts as a service provider to BiZZdesign and is not required to be licensed by The Open Group.
The Open Group
What is TOGAF ?
TOGAF Certification
Enterprise Architecture
The structure of TOGAF
TOGAF and other frameworks
Introduction to the Case Study: ArchiSurance
2.
Architecture Development Method (ADM)
Overview of the ADM cycle
Involving the organisation

Preparation Phase
Phase A: An Architecture Vision

The right architecture

Phase B: Business Architecture
Phase C: Information Architecture
Phase D: Technology Architecture

Making the Architecture Work

Phase E: Opportunities and Solutions
Phase F: Migration Planning
Phase G: Implementation Governance

Keeping the process going

Phase H: Architecture & Change Management
Requirements Management
3.
ADM Guidelines and Techniques
Introduction to the ADM Guidelines and Techniques
Guidelines for applying ADM
Architecture Principles
Business Scenarios
Viewpoints and Views
Gap Analysis
Implementation techniques
4.
Architecture Content Framework
Introduction to the Architecture Content Framework
Building blocks
Content Metamodel
Architecture Deliverables
5.
Enterprise Continuum and Tools
Enterprise Continuum
Architecture Partitioning
Architecture Repository
Tools for Architecture Development
The TOGAF Technical Reference Model (TRM)
The Integrated Information Infrastructure Reference Model (III-RM)
7.
Architecture Capability Framework
Introduction to the Architecture Capability Framework
Architecture Governance
Architecture Board
Architecture Compliance
Architecture Maturity Models
Architecture Skills Framework
18.00h
End of both days of this workshop
UNIX, ArchiMate and TOGAF are registered trademarks of The Open Group.
The number of participants is limited to 16 to guarantee an optimal interaction and learning experience.
Speakers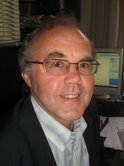 Patrick Derde has worked with enterprise architecture for more than 15 years. While he was an Enterprise Architect at KBC Bank and Insurance, he was involved in the development of Enterprise Information Architecture and development support of Segment Architectures, driven by business architecture.
Today, he is a TOGAF9 Certified enterprise architect, and Managing Partner of BiZZdesign Belgium and Envizion cvba, two companies providing services in certain domains of Enterprise Architecture.
Because he finds knowledge sharing and education extremely important in an information-intensive society he is also a director and co-founder of Data Management Association BeLux, a group of Belgian Information architecture professionals.
Of course, you can follow Patrick via Twitter.
Questions about this ? Interested but you can't attend ? Send us an email !