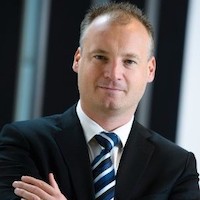 API Security
---
API's zijn een droom voor developers, vermijd dat ze een nachtmerrie worden voor uw security !
24 June 2020 (14-18u30 CEST)

Locatie:
Live Online Event
(@YOUR DIGITAL WORKPLACE)
Gepresenteerd
in het Nederlands
door
Erwin Geirnaert
Prijs:
480 EUR
(excl. 21% BTW)
Registreer NU » This event is history, please check out the NEXT SESSION
Check out our related in-house workshops:
Leerdoelen
Waarom deze workshop ?
Deze nieuwe workshop is bedoeld om deelnemers de nodige inzichten te verschaffen in het beveiligen van APIs van kritische toepassingen.
Meer en meer worden APIs gebruikt in kritische applicaties:
tussen de browser en de web server als men gebruik maakt van Angular/React/... door middel van JSON
voor communicatie tussen Internet of Things devices en het management platform
om informatie uit te wisselen tussen banken volgens de PSD2 verplichting
om Single-Sign-On en Sociale Logon mogelijk te maken door OAuth en OpenID connect
mobile apps die gevoelige informatie ophalen van back-end APIs
management van infrastructuur zoals Amazon Web Services
opzetten van containers door middel van Kubernetes en de bijhorende APIs
...
Wat leert u uit deze workshop ?
In deze workshop willen we heel pragmatisch inzoomen op de verschillende kwetsbaarheden die hiermee te maken hebben en hoe we de risico's zoveel mogelijk kunnen beperken en aanvalspogingen in kaart kunnen brengen.
Voor wie is deze workshop bestemd ?
Deze workshop richt zich op developers en architecten van applicaties waarin API's worden gebruikt.
Door de covid-19 maatregelen en de het feit dat B2B meetings nog niet in hotels in de buurt van Brussels Airport mogen doorgaan, hebben we deze fysieke face-to-face meeting omgevormd tot een live online-only training.
We proberen de interactie en het groepsgevoel in de online meeting te simuleren, en "immersieve ervaring" te creëren. Ggraag uw medewerking door uw camera aan te zetten en te participeren via de interactieve chat, het opsteken van een hand, het onderbreken van de spreker voor het stellen van vragen, het uitwisselen van ideeën via een whiteboard, enz.
Volledig Programma
13.45u - 14.00u
Verwelkoming in de Waiting Room + Kennismaking
14.00u
Aanvang Live Online Meeting (we verdelen de namiddag in 3 blokken van 70 minuten + 2 pauzes van max. 15 minuten)
Kwetsbaarheden in web APIs (REST, GraphQL & SOAP) aan de hand van het OWASP API Security Project
Security best practices voor web APIs: hoe kunnen we nu de nodige beveiligingsmaatregelen implementeren om voldoende zekerheden te hebben op vlak van vertrouwelijkheid, integriteit en beschikbaarheid van de APIs
Technieken en tools voor een veilige architectuur, continue testing en aanvallen van APIs en micro-services
Bespreken van de nieuwe security features zoals Content Security Policies, HSTS, JWT, OAuth2, OpenID Connect, ... die nodig zijn voor het beveiligen van authentication tokens, sessie cookies, access keys, tickets, ... nodig voor veilige authenticatie en authorisatie
Veilige design van een API architectuur: uittekenen van een security architectuur, secure deployment in de CI/CD, continue monitoring van kwetsbaarheden en aanvallen, ...
18.00u
Q & A, Online Napraten, Einde voorzien ten laatste om 18u30
Sprekers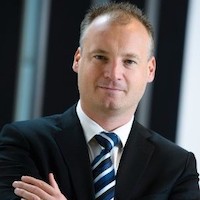 Erwin Geirnaert Co-founder and Chief Application Security Architect at Shift Left Security, a start-up that helps companies to build, develop and operate secure applications running in Amazon Web Services, Microsoft Azure and Google Cloud Platform. We provide solutions to continuously monitor the overall security posture of your application, provide assistance on how to solve and mitigate vulnerabilities and help to become compliant.
Erwin is the former Co-founder and Chief Hacking Officer at ZIONSECURITY, the European application security company.
Erwin is a specialist in J2EE security, .NET security, API Security and web services security. He has more than 20 years experience in executing security tests aka penetration testing of web applications, mobile apps, APIs and thick client applications. He also architects secure e-business projects for banks, web agencies and software companies, and is a recognized application security expert and speaker at international events like Javapolis, LSEC, OWASP, Eurostar, Infosecurity, ...
Questions about this ? Interested but you can't attend ? Send us an email !