Knowledge and Skills to Turn Problems into Solutions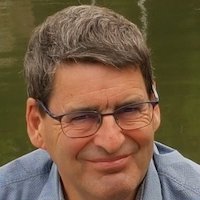 Our CEO Patrick Van Renterghem
Organizes and Facilitates physical and online events
, possibly hybrid and global.
Contact me
and tell me how we can help.
Patrick also
Researches & Analyses Innovation, Change and Transformation (ICT)
, preferably technology-based.
Available for hire
as freelance consultant.

Our mission is to bring global experts and thought leaders to you, either in-person, virtual or hybrid, always offering an inspiring and interactive learning, collaboration and networking experience.
I.T. Works has been organizing seminars and workshops on technical and business IT topics since 1992 (hey, that's almost 30 years ago!). Our high-quality, information-packed, vendor-independent events provide solutions to the problems that many IT and business professionals face today.