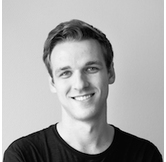 Blockchain in Practice
---
What is currently possible with blockchain technology, and how easy is it to build smart contracts ?
9 March 2017 (14-18.30)
Location:
Parker Hotel
(Diegem)
Presented
in English
by
Sam Wouters and others
Price:
420 EUR
(excl. 21% VAT)
Register Now »
AGENDA »
SPEAKERS » This event is history, please check out the NEXT SESSION
Check out our related open workshops:
Check out our related in-house workshops:
Why do we organise this seminar on blockchain technology ?
The technology that is most likely going to spur the most business disruption in the next decade is not social media, not big data, not the cloud, not artificial intelligence and not even machine learning. It is blockchain, the technology behind digital currencies like bitcoin, and behind global, decentralized, secure solutions for doing trusted transactions - not only money transfers, but any asset.
Blockchain technology is complex, but the idea is simple. Essentially, blockchain is a huge global distributed but shared ledger (database), running on millions of devices and open to anyone. Anything of value - money, music, houses, deeds, art, intellectual property, scientific discoveries, and even votes - can be stored and transferred securely and privately.
In other words, blockchain is the first native digital medium for value, ownership and trust, just as the Internet was the first native digital medium for information and communication. Believe me, blockchain technology could have huge implications for business, government and the society. Blockchain technology may dramatically drop transaction costs for transferring all sorts of assets, while making these transactions much faster and more secure. While the first applications were in the financial services industry, there are now applications in many more industries. During this seminar, we'll show you how to prototype on the leading blockchain platform ethereum, and how to write distributed applications (DApps) and smart contracts, small applications that automate and support value transactions on the blockchain.
Blockchain is also ideal for both managing and maintaining digital identities, and will give a boost to the Internet of Things, one of the accelerators of Digital Transformation. The possibilities of blockchain technology are only as limited as our imagination. Blockchain and Distributed Ledger Technology will continue to grow in importance in our agile, global, digitally transformed and highly connected world. Be prepared by attending this in-depth afternoon seminar.
Who should attend ?
This workshop is aimed at anyone who wants to know more about blockchain technology, one of the most important innovations since the Internet. Blockchain is not just for the financial industry but can disrupt any industry. We organize this seminar to show you how blockchain technology can be applied in your industry, and will focus on the why, what and how.
This seminar answers these and many other questions:
What are Bitcoin, Blockchain, Ethereum, Hyperledger, DApps, smart contracts, the DAO, ... ?
How does blockchain technology work and how you can use this ?
Why and how will this change businesses, government and the society ?
How do you start a blockchain project, and prototype a blockchain solution ?
Where do ethereum, smart contracts and distributed apps fit in ?
How do big companies like Microsoft and IBM look at (and try to influence) the blockchain evolution ?
What does the future of blockchain looks like ?
AGENDA »
SPEAKERS »
REGISTER »
Questions about this ? Interested but you can't attend ? Send us an email !