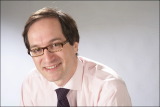 Content, Portal en Collaboration Strategie
---
Hoe bouwt u een strategie voor content-beheer, content-delivery en collaboration voor uw bedrijf
22 October 2009 (14-21)
Locatie:
Pullman Diegem
(Diegem)
Gepresenteerd
in het Nederlands
door
Prijs:
640 EUR
(excl. 21% BTW)
AGENDA »
SPREKERS » This event is history, please check out the List of Upcoming Seminars, or send us an email
Check out our related in-house workshops:
Volledig Programma:
14.00u-15.30u
1. De Context van Informatiebeheer
Evolutie van informatie beheer in de voorbije tien jaar
Naar een nieuw era: Content 2.0
Het einde van de 'top down' benadering. Lang leve de 'bottom up' approach ?
Informatie-stromen binnen bedrijven
Informatie-cultuur binnen bedrijven
Hoe maak ik de juiste assessment van de 'information attitude' van mijn bedrijf ?
16.00u-17.00u
2. De Componenten van een Informatie-architectuur
Content Management

Document Management, Asset Management, Web Content Management
Enterprise Content Management
Component Management
Architectuur van Content Management: waar los ik het probleem op ?
Meta-data management

Portals

Evolutie van Enterprise Portals
Lean-forward en Lean-back portals
Architectuur van Portals: waar los ik het probleem op ?

Collaboration

Evolutie van Collaboration Tools
Web-based of niet-web based collaboration
Belangrijke verschillen in collaboration: Same-time of Different-time (synchroon/asynchroon), Same-place of Different-place (gespreid of op één locatie)
Web 2.0 collaboration tools
Afhankelijkheid van de verschillende onderdelen
Hoe bouw ik een Informatie-architectuur op ?
17.00u-17.45u
3. De Opbouw van een Informatie-strategie
De informatie-maturiteit van organisaties
Wie zit er aan tafel ?
Wat zijn de juiste vragen ?
Hoe bouw ik een strategie ?
Hoe concretiseer ik de strategie ?
Hoe krijg ik de 'buy-in' binnen mijn bedrijf ?
Hoe toets ik de strategie ?
19.00u-20.00u
4. De Keuze van de Juiste Tools
Wat speelt er op de markt ?
Hoe evolueert de markt van Enterprise Content Management ?
Hoe evolueert de markt van Portals ?
Hoe evolueert de markt van Collaboration ?
'Best of Breed' of 'All-in-One' ?
De keuze van een leverancier: RFP of niet ?
De keuze van een integrator: hoe maak je de juiste keuze ?
20.00u-20.45u
5. De Beste Aanpak van het content-project
De keuze van de juiste projectleider
De keuze van de juiste projectstructuur
Hoe bouw ik de juiste governance voor mijn content project ?
De fasering van een content project
De juiste scoping van een project: hoe bouw ik een project charter ?
Wat kan er allemaal misgaan ?
Hoe rapporteer ik de juiste voortgang, hoe meet ik dit ?
De lancering van een project in de organisatie
De 'after-care' van een project na de lancering
Do's en don'ts
20.45u-21.00u
6. Conclusies en afsluiting van de dag
SPREKERS »
Vragen hierover ? Geïnteresseerd maar u kan niet deelnemen ? Stuur ons een email.