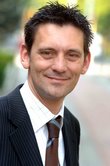 Sourcing Masterclass
---
Hoe kom je tot een succesvolle (out/in/co/multi)sourcing: wat doe je in-huis en wat doe je extern? Hoe organiseer je je intern voor sourcing ?
4 March 2009 (14-21)
Locatie:
Pullman Diegem
(Diegem)
Gepresenteerd
in het Nederlands
door
Prijs:
590 EUR
(excl. 21% BTW)
AGENDA »
SPREKERS » This event is history, please check out the List of Upcoming Seminars, or send us an email
Check out our related in-house workshops:
Sprekers: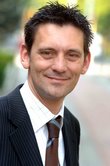 Stef Knaepkens is Managing Partner bij Kite Consultants, een jong Vlaams adviesbureau dat zich toelegt op strategievorming en implementatie in hoogtechnologische omgevingen. Sinds 1994 is Stef adviseur in organisatie, oorspronkelijk met veel nadruk op IT dienstverlening, later op het vlak van alignment, strategie, organisatie en sourcing. Hij heeft projecten begeleid in Europa en de USA, en dit zowel binnen privť-ondernemingen als binnen overheden en overheidsagentschappen. Stef Knaepkens (43) heeft een ingenieursgraad in IT en en een MBA van TIAS Business School. Hij heeft 9 jaar gewerkt in een operationele managementrol als service verantwoordelijke voor een ICT bedrijf en in die hoedanigheid heeft hij leiding gegeven aan een intern team van IT specialisten, Service Level Agreements onderhandeld en strategieŽn voor hoge beschikbaarheid ontwikkeld voor klanten.
AGENDA »
Vragen hierover ? Geïnteresseerd maar u kan niet deelnemen ? Stuur ons een email.