Business Continuity Planning for ICT
---
How do you create a disaster recovery and business continuity plan for ICT ?
11 May 2006 (14-21)
Location:
Crowne Plaza Brussels Airport
(Diegem)
Presented
in English
Price:
540 EUR
(excl. 21% VAT) This event is history, please check out the List of Upcoming Seminars, or send us an email
Check out our related in-house workshops:
Learning Objectives
Why this seminar?
Because of their increasing dependency on technology to support the core business functions, companies have come to realize that simple disaster recovery plans for ICT services are now insufficient to remain operational, even in a disaster modus.
This one-day seminar offers a proven framework and lifecycle for the construction, implementation, training and testing of a disaster recovery plan (DRP) and business continuity plan (BCP) and looks at the issues surrounding the continuity of essential business functions under all circumstances.
During this interactive seminar, participants will obtain a practical knowledge on how to establish a proper DRP and BCP including an overview of the possible pitfalls. Every lifecycle phase is presented as a lecture session followed by a real case study exercise to ensure full understanding and consolidate the key learning points.
Project initiation
Awareness programs
Business Impact Analysis
Risk Assessment
Developing BCP strategies
Developing and implementation of a BC plan
Training programs
Testing and maintenance
Crisis communication
Auditing BC plans
Questions answered in this seminar
At the end of this course, participants should:
Have a high level understanding of the overall DRP and BCP Lifecycle
Know how to create a company wide awareness program, also for Disaster Recovery Planning
Have the knowledge to conduct a proper Business Impact Analysis and Risk Assessment related to IT
Have an overview and know how to identify and select cost-effective continuity strategies for critical business processes and their supporting ICT systems
Be able to guide their business and ICT personnel through the development and audit of a realistic and practical Business Continuity Plan
Who should attend this seminar ?
This one-day course is appropriate for IT Managers, Business Continuity Managers, Risk Managers, Security Managers, Property and Facility Managers, Operations Managers, Communication Managers, Internal Auditors, Financial and other business managers who are developing and implementing a business continuity plan for their organization.
Full Programme
13.30h-14.00h
Registration and Coffee/Tea
14.00h-14.30h
Awareness programs
Content of an awareness program.
Who should be involved ?
BCP and DRP legislation.
Target audience.
Critical success factors and common pitfalls
Case study.
14.30h-15.30h
Business Impact Analysis (BIA)
How to establish a business impact analysis related to ICT.
Selection of business departments involved.
Defining critical business processes and their related ICT assets.
Defining Recovery Time Objectives (RTO).
Defining Recovery Point Objectives (RPO).
How to calculate the financial impact of an ICT outage.
How to calculate the non-financial impact of an ICT outage.
Critical success factors and common pitfalls
Case study.
16.00h-16.30h
Risk Assessment (RA)
Calculation formula of risks.
How to assess physical risks.
How to assess non-physical risks.
Classification of ICT risks.
Presenting BIA and RA to management.
Critical sucess factors and common pitfalls.
Case study
16.30h-17.00h
Developing BCP strategies
BCP and DRP market in Belgium (and Europe)
How to select BCP and DRP alternatives.
Content of a Request for Proposal (RFP) for BCP and DRP.
Critical success factors and common pitfalls
Case study
17.00h-17.50h
Developing and implementing a BCP and DRP plan
Minimum content of a BCP and DRP.
Development of ICT recovery procedures.
Use of BCP or DRP software.
Who should be the responsible of a BCP and DRP?
Critical success factors and common pitfalls
Case study
19.00h-19.30h
Case Study Revisited
Step-by-step approach to creating a BCP for IT
What can we learn from various case studies ?
What are the critical success factors in such projects ?
What are the major pitfalls ?
19.30h-20.45h
Other Important Issues for a Successful BCP
Training programs

How do you make key players familiar with the plan ?
Different training programs for a different audience.
Involvement of third parties in BCP and DRP training programs.
Success factors and pitfalls in BCP training programs.
Practical examples

Testing and maintenance

Frequency of testing DRP and BCP.
Overview of different testing alternatives.
How to maintain your DRP and BCP.
Critical success factors and pitfalls of BCP testing and maintenance
Practical examples

Crisis communication

Content of a crisis communication plan.
Who should be involved?
How to test a crisis communication plan.

Auditing DR and BC plans

How to audit DRP and BCP plans.
Frequency of auditing.
Critical success factors and pitfalls of DRP/BCP auditing
Practical examples
20.45h-21.00h
Conclusions & Summary / Final Q&A
Speakers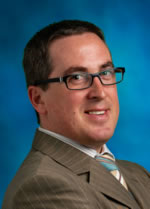 Filip De Wolf, FBCI, CISA has worked in the Business Continuity profession for a number of years and has large experience in Disaster Recovery and Business Continuity Management.
He is currently employed by Ascure as Principal Business Continuity Consultant. In his current function as Senior Consultant, Filip is responsible for managing/conducting Continuity Planning assignments for clients. He has also been involved in many Plan developments and testing projects. He has experience in a number of business and industry sectors including: Banking and Insurance, Retail, Pharmaceutical, Information, Telecommunication and Entertainment.
He is also a certified CISA auditor and also called upon to be a guest speaker and trainer for several DRP and BCP conferences, such as BCI, VUB/ULB, IIR and KPMG. Furthermore, Filip is currently the only certified FBCI (Fellow of the Business Continuity Institute) in BeLux and is the BeNeLux Chairman of the BCI.
Questions about this ? Interested but you can't attend ? Send us an email !