Practical Experiences with E-Invoicing and Invoice Management
---
The state-of-the-art and best practices in incoming and outgoing electronic invoicing
16 October 2008 (14-21)
Location:
Pullman Diegem
(Diegem)
Presented
in English
Price:
590 EUR
(excl. 21% VAT) This event is history, please check out the List of Upcoming Seminars, or send us an email
Check out our related in-house workshops:
Learning Objectives
Nine hundred million (900.000.000) is the total number of invoices that are produced in Belgium every year, and half of these are transactions between companies. The majority of these invoices are still sent and handled on paper.
Hence, it is no suprise that senders and receivers of large numbers of invoices want to move to digital, electronic invoices. Some companies will use their own IT infrastructure, but many companies use specialized payment platforms like Certipost, Isabel or OB10. Such platforms guarantee the legal requirements about non-repudiation and archiving of invoices.
However, making an invoice electronic is just the first step. The main advantages and cost reductions come from automating the processing of electronic invoices, and this is connected to the whole workflow of invoices: matching the invoices with orders in your ERP system, what to do with non-matching invoices, archiving, payment processing, dispute management, follow-up of the payment of your outgoing invoices, updating a CRM portal, etc.
Today, many companies look at electronic invoicing. The cost savings can be enormous, but what about legal requirements ? How do you convince customers and suppliers to move to e-invoicing ? What are the typical show-stoppers in automating the workflow and exception management, and how do you interface with ERP and CRM systems ?
Your questions will be answered during this seminar:
What are the legal requirements of invoicing, and how does this work with electronic invoices ? And what about international invoices and VAT requirements ?
How do I make a business case for e-invoicing ?
Do you go for in-house development or for outsourcing ?
Which payment platforms are there, and what are their strong and weak points ?
What solutions are there on the market for automating e-invoicing workflow: do you trust your ERP vendor or will you use specialized vendors ? What are typical problems ?
How do you convince suppliers and customers to move to e-invoicing, or at least use the same payment platform ?
Who should attend this seminar ?
An e-invoicing project demands a multidisciplinary approach. Hence, this seminar will be useful for:
IT managers and project leaders with questions about product and partner choice, implementation, integration, ...
Finance and Accounting managers with questions about the impact of e-invoicing on their business and financial processes
Full Programme
13h30-14h00
Registration and Coffee/Tea with Croissants
14h00-14h45
Electronic Invoicing: An Overview
(Anthony Belpaire and Michael Hyltoft, StF-Consulting)
Some market figures about invoices
Business Drivers: Why do companies go for e-invoicing and e-invoice processing ?

Account receivables: financial, operational and commercial impact
Account payables: financial and operational impact
Adoption of e-invoicing and market examples

Implementation Models: what, advantages, disadvantages, examples

Software vs Outsourcing
Direct Model vs Consolidators such as Isabel, Certipost, OB10, ...
Buyer-centric vs Seller-centric

Beyond electronic invoicing

Hybrid: single processing and archiving process for both paper and electronic invoice streams
Purchase2pay: your electronic invoice in the full lifecycle from order to invoice
CRM: more visitors for your CRM portal and reducing call center costs
Self-billing

Critical success factors in an e-invoicing project

ROI goal
Integrating your ICT architecture: hybrid gateway, workflow, digital archive and ERP
Roll-Out planning: how do you get your customer or vendor to participate in your project ?

14h45-15h45
Legal Aspects of Electronic Invoices
(Pieter Breyne, PricewaterhouseCoopers)
Legal frameworks

EU legal framework
Belgian legal framework
International legal framework

Electronic Invoicing

Who should issue invoices ?
For which transactions ?
How to make invoices available
How about VAT ?

Electronic archiving: how, where and for how long ?
Technical solutions for these legal requirements

How about EDI ?
Practical use of the digital signature
Archiving: legal recommendations about place, format and duration of storage

15h45-16h15
Coffee/Tea and Refreshments
16h15-16h50
Service providers for outbound electronic invoicing
(Anthony Belpaire, StF-Consulting)
An overview: Print partners, Certipost, Isabel, ZoomIT, OB10, ...
Selection criteria:

Price model
Roll-Out: how fast and at what cost can customers and suppliers connect ?
Compliance issues
Domestic vs International
Flexibility

Mono- or Multi-channel strategy
16h50-17h25
Case study: Sony
(André Bonnave, Manager Credit Control & Accounts Receivables, Sony)
Sony has implemented outbound electronic invoicing towards their professional customers, primarily distributors and outlets. Mr. Bonnave will share with you:
business drivers of the project
motivations to outsource to a service provider
painpoints during implementation and onboarding of customers
outlook to future plans
17h25-18h00
Case study: Lampiris
(Bruno Venanzi, Director, Lampiris)
Lampiris is an innovative firm delivering "green" electricity, who invoice their consumers via ZoomIt's webbanking interface. Mr. Venanzi will discuss:
Lampiris drivers from financial, operational and marketing point of view to start with e-billing
Criteria applied in the selection of the service provider
Results and lessons learned
19h15-19h45
Invoice management and Purchase-to-Pay
(Anthony Belpaire and Michael Hyltoft, StF-Consulting)
Very often, electronic invoicing is a first step in the modernisation of the financial department. This session focuses on a Purchase-to-Pay architecture the automates the whole ordering lifecycle, from generating the order form and delivery acceptance to approval and payment of the invoice.
Purchase Module

Order entry and acceptance of orders
Linking to vendor catalogs

Invoice Management Module

Digitizing invoices via scanning and OCR
Matching invoices with order form and delivery note
Web-workflow for manual approval of invoices

Vendor portal

'Flipping the PO'
Dispute management
Self-billing
Dynamic Discounting
This session will show briefly some scenario's of how to set up Purchase2pay solutions (in existing ERP systems, best-of-breed packages, ...)
19h45-20h15
Case study: ALD Automotive
ALD Automotive is a multi-brand leasing company of the Société Générale Group that offers global mobility solutions in the field of fleet management for passenger cars and commercial vehicles, at both national and international level, offering the most advanced services on the market. ALD Automotive has optimized its inbound document streams leveraging eInvoicing and scanning. Currently over 5000 invoices are received via electronic way a month. Mr. Wim Milissen, project Manager Operations, will zoom in on:
business drivers
document flow and processes prior and after the implementation of the project
selection criteria they applied for an external service provider
OCR vs eInvoicing: which suppliers are targeted for which channel
future outlook
20h15-20h45
Case study: E-invoicing for Small and Mid-size Enterprises
(Christophe De Béthune, eBusiness Manager,
Systemat
)
Mr. De Bethune will describe how small and mid-size enterprises use Popsy 3 for e-invoicing, how this works, and their experiences. He will zoom in on:
Gateway connector for Carriers (Certipost, Isabel, ...) and scanned invoices
Support for sales invoices and purchase invoices
e-Archive
Automated opt-in (integrated on-boarding)
Approval workflow
Enrichment and analytical imputation
20h45-21h00
Future trends in electronic invoicing
(Anthony Belpaire and Michael Hyltoft, StF-Consulting)
Adoption of electronic invoicing is growing rapidly
"Roaming" agreements
Maturity shift: from cost-saving to cash management
Tighter process integration between supplier - customer
Speakers

Anthony Belpaire assists companies in the automation of their incoming and outgoing invoicing flows, from start (requirements capturing, business case, solution architecture, rfp, ...) to the finish (program management, aligning Finance and IT, change management).
Anthony has many years of experience in the domain of e-invoicing as a co-founder of ONEA NV, an integrator of purchase-2-pay solutions, and as product strategy manager for Certipost. Anthony held this job after the acquisition of Info2clear NV bij Certipost. Info2clear was a specialist in digital rights management, founded by Anthony himself. Before that, he was mainly active in both ICT start-ups and larger players such as GlobalSign, BelgiumOnline, Alcatel and Corelio.
Anthony holds a degree as civil engineer from the University of Ghent, as well as degrees in artificial intelligence from MIT and the Universitat de Valencia.

He can be reached via anthony @ belpaire.biz.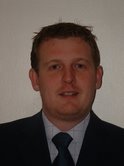 Michael Hyltoft is the co-founder and Managing Director of StF-Consulting that specializes in Purchase2Pay and Order2Cash processes automation.
Michael has 15 years of experience in Finance, Shared Services, Technology and Outsourcing. Prior to his current role, he worked for IBM within both Finance and IT outsourcing.
For the last couple of years, Michael has assisted various European companies to define and develop electronic invoicing and processing solutions.
Michael is a Master in Information Technology and Economic Control and has lived in UK for the last 8 years.
After his studies as civil electrotechnical engineer, Pieter Breyne started his career at Quadrat Medical Software, now a part of Agfa Healthcare. As project manager, Pieter was responsible for software implementation in Belgium, France, Italy, and Taiwan.
In 2000, Pieter decided to jump on the e-Business train as he started to work with Arthur Andersen. From the office in London, Pieter research various e-Business applications, such as e-Procurement and e-Commerce packages. At Certipost, he combined his technical and commercial capabilities as a product manager. He was responsible for the e-Invoicing solution, both at the technical level (working out a roadmap), a commercial level (as pre-sales and presenting at events and seminars), and at a marketing level (writing white papers).
Inside PwC Advisory Services, Pieter is responsible for the e-Invoicing and e-Archiving service offering from a business and a technological viewpoint. In cooperation with the VAT department, Pieter advises companies about the legal, economic and technical aspects of e-Invoicing and e-Archiving, and he helps them with the implementation of their e-Invoicing and e-Archiving project.
Besides that, Pieter is also involved in IT Governance and IT Architecture focus area workgroups.
Questions about this ? Interested but you can't attend ? Send us an email !