Business Integration Solutions,
Wed 15 June 2005
| | |
| --- | --- |
| Wed 15 June 2005, 14-21, Business Faculty (Neder-over-Heembeek) | 480 EUR (excl. 21% VAT) |
| From EAI and A2A to B2B and Web Services | |
This event is history, please check out our future events !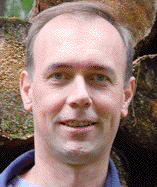 Guy Crets is IT Consultant at Apogado with over 18 years of experience in building business applications and integrating them. Guy mainly focuses on the integration of component-based solutions with existing "legacy" applications, making use of message queuing and message brokers.
>> more information about Apogado.

Mr. Michelangelo Adamo is active in the automotive sector since 1973, first as programmer and then as analyst. He is now the IS / IT Responsible for Volvo Cars Belgium (Importer) when it comes to the Start up, Implementation and Support of all local and global IT projects, dealer systems and Corporate systems as well as for the Hardware of the Brussels offices.
>> more information about Volvo Cars Belgium.

Michel Keymeulen founded Xpower NV in 1993 after several years of experience in software development for dealer management systems, with the ambition of providing thin-client full-featured software solutions for the bigger companies active in garage business. He can rely on more than 15 years of software development and integration experience. Xpower provides a total solution for all companies byuing, repairing, rebuilding, renting etc, machinery, cars, trucs and other investment goods. The solution covers all business aspect of this vertical market going from CRM, workplace, invoicing, planning, warehouse, time-registration to e-commerce. Xpower is a Progress ISV that only implements thin-client solutions and has a lot of experience in B2B communications with a lot of different brand distributors like Iveco, Volvo, Landrover, Nissan and others.

>> more information about Xpower NV.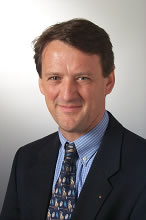 Patrick Reyniers is Manager Shared Services & Solution Center at Electrabel, where he has been working for the past 19 years. The EAI project started in 2002 to allow the split and reorganisation of the necessary applications with respect to the energy deregulation. Since January 2004, he is responsible for the Shared Services and Solution Center inside ITS of Electrabel, which combines the EAI competence center, Development (SAP, Java, .Net, ..), application security, printing & archiving and e-business application service delivery. Since 2003 he is also a freelance consultant for trainings related to integration methods and techniques.
>> more information about EANDIS.

Ir. Peter Hinssen is an entrepreneur, lecturer and writer. Currently, he is chairman of Porthus NV, which he co-founded in 1999. Porthus is one of the leading providers of OnDemand IT solutions. Peter is also co-founder of Across Technology, a consultancy company for IT Strategy, Business/IT Alignment and Change Management.

In 1995, Peter started his Internet ventures by launching e-COM, an Internet Agency that focused on the Intranet/Portal market and was acquired in 1999 by Alcatel, and which was renamed to Alcatel e-COM and later to The e-Corporation. From 2000 he was Entrepreneur in Residence with McKinsey & Company, where he worked for 2 years on entrepreneurship, e-government and business/IT alignment.

Peter worked together with John Henderson ('Strategic alignment between business and IT'), Nicholas Carr ('IT doesn't matter') and Peter Weill ('Enterprise Architecture as Strategy') in strategic alignment projects for e.g. ING, FORTIS, Johnson & Johnson and the Royal Bank of Scotland.

He just finished the book "Business/IT Fusion. How to move beyond Alignment and transform IT in your organization" (published by Mach Media NV, ISBN: 9789081324236, 280 pages, hardcover).

>> more information about Across Technology.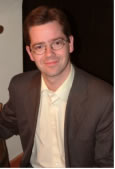 Wilfried Baeten is Solutions Director at Porthus. He is responsible for product strategy and customer architectures for the various competence domains of the Porthus Group (i.e. B2B integration, Thin Client Computing and ICT Application &Infrastructure Management). Wilfried is a Civil Engineer (KUL) and has many years of experience in ICT consultancy, project management and technological product development.
>> more information about Porthus Extended Enterprise Solutions.

| | | |
| --- | --- | --- |
| | | |
| | | |
| --- | --- | --- |
| | © I.T. Works, Technologiepark 3, 9052 Gent - E-Mail: - Phone: +32 (9) 241.56.13 - Fax: +32 (9) 241.56.56 - Privacy policy - VAT/RRRP: BE 0454.842.797 | |