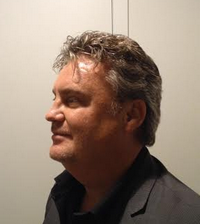 BPMN 2.0: Theorie (Seminar) en Praktijk (Workshop)
---
Een overzicht, positionering en evaluatie van het modelleren van bedrijfsprocessen met BPMN (dag 1) + Praktijkworkshop BPMN (dag 2)
7-8 September 2016 (14-21u)
Locatie:
Parker Hotel
(Diegem)
Gepresenteerd
in het Nederlands
door
Christian Gijsels
Prijs:
1250 EUR
(excl. 21% BTW)
Registreer NU » This event is history, please check out the List of Upcoming Seminars, or send us an email
Check out these related open workshops:
Check out our related in-house workshops:
Leerdoelen
Wie vertrouwd wil raken met BPMN en dit ook echt in de vingers wil krijgen, raden wij aan deel te nemen aan:
Voor wie zijn dit seminar en deze workshop bestemd ?
Dit seminar en deze workshop richten zich op iedereen die een beter begrip wil van procesmodellering met BPMN, of dit wil gaan gebruiken. In het bijzonder kunnen we hierin 2 grote doelgroepen onderscheiden:
Corporate en overheidsorganisaties die een formele manier zoeken om elk aspect van hun bedrijfsprocessen met inbegrip van bedrijfsactiviteiten, organisaties, berichten inclusief hun doorstroom, deelnemers en regels te beschrijven.
Projectgroepen die op zoek zijn naar een betere manier van communicatie tussen technologie en business.
In deze doelgroepen mikken we met deze cursus/workshop vooral op deze funkties, maar dit is zeker geen beperkende opsomming:
Proces en business modelers in BPM projectgroepen
Enterprise architecten
Business & systeemanalysten
Business Process eigenaars
Volledig Programma
Wie vertrouwd wil raken met BPMN en dit ook echt in de vingers wil krijgen, raden wij aan deel te nemen aan:
Sprekers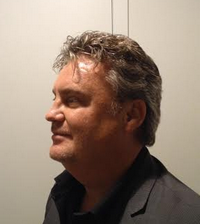 Christian Gijsels is zelfstandig consultant bij GIJSELSDOTCOM NV, gespecialiseerd in modelleertalen en -tools voor architectuur (ArchiMate), business analyse (BPMN voor processen, CMMN voor cases, en DMN voor beslissingen en decision rules) en functionele analyse (UML).
Voorheen was hij Director bij KPMG Technology Advisory België en verantwoordelijk voor de Belgium Enterprise Architecture Practice.
Daarvoor was Christian lange tijd werkzaam binnen de Cronos Holding, waar hij mede-oprichter/verantwoordelijk was voor de consulting groep The Business Analysts, een groep van een 55-tal business analysten, functioneel analysten en project managers.
Christian Gijsels is lid van BPM Institute en is in actief contact met Bruce Silver, de grondlegger van BPMN.
Christian behaalde zijn Master in Computer Technology aan het LUC, en is tevens Certified Advanced Consulting Skills (KPMG Verona), Certified PDN (Consulting Problem Solving), Certified Teacher bij IBM Belgium, en Internal Auditor Quality System ISO 9001:2000 (SGS Belgium), Certified Scrum Master/CSM at Scrum Alliance, Certified BPMN at BPMInstitute.org New York (Bruce Silver), KMO Challenge, at Vlerick Leuven Gent - Management School, en is ook Certified in ArchiMate, Scrum PO en Six Sigma.
U kan Christian natuurlijk ook vinden op LinkedIn en op Twitter.
Questions about this ? Interested but you can't attend ? Send us an email !