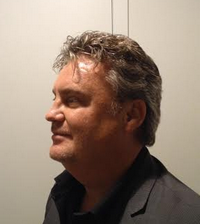 BPMN 2.x in Practice (In-Company Workshop)
---
Practical game-based workshop about setting up a BPM framework, and making good and correct use of BPMN (in English)
ON REQUEST
Location:
In-company
(YOUR COMPANY)
Presented
in English
by
Christian Gijsels
Price:
ASK FOR PRICE QUOTE
(excl. 21% VAT)
AGENDA »
SPEAKERS »
What do you learn during this workshop ?
Following this workshop, you will:
Know better what is involved in process modelling in BPMN
Have a better insight in the syntax and usage of the BPMN notation
Know how to put BPMN into practice
Feel which BPMN Set you should use in your organisation
Set up a model with reusable Actors and DataObjects, allowing (dependent on the tool) an automatic impact analysis when these Actors or DataObjects change
Build a model that is ready for KPI's and/of simulation (CMMI level 4 - Quantitatively Managed)
During this workshop, we use one or multiple cases as a fil rouge throughout the workshop. All symbols of BPMN 2.x will be used during this BPMN workshop.
This workshop is highly practical and enforces the BPMN theory through group exercises. Although a tool and laptop is not required, you can bring your laptop with the modelling tools that you use. If you would like to start with a modelling tool, we can recommend one of these free modelling tools, which you can download here:
The participants get better insight in the power of BPMN tools by using a BPMN tool, or by watching other groups use it. This also allows us to compare different BPMN tools, extend previous models, do an impact analysis, show reuse, etc.
Why do we organize this workshop ?
This workshop is a practical follow-up to the "BPMN 2.0 Syntax and Positioning" seminar, and is mainly aimed at those who followed that I.T. Works seminar. But also people with some knowledge of BPMN through selfstudy or project work, can follow this course and turn their BPMN knowledge into practice.
In this workshop, we will focus on how to set up a BPM framework (preceding the modelling itself) and how to model efficient, usable and reusable BPMN diagrams using the correct syntax and the best practices in BPMN. Also, the correct use of Actors and DataObjects will be emphasized.
Your lecturer and workshop moderator is Christian Gijsels, who has in-depth experience in setting up BPM frameworks, and is actively involved in many BPMN projects, so that you receive very practical and valuable information.
Who should attend this workshop ?
This workshop is aimed at everyone who wants to use BPMN correctly and efficiently:
Process and business modelers / analysts in BPM project groups
Enterprise architects
Business & system analysts
Business Process owners
AGENDA »
SPEAKERS »
Check out our related open workshops:
Check out our related in-house workshops:
dit is een inhouse
Questions about this ? Interested but you can't attend ? Send us an email !