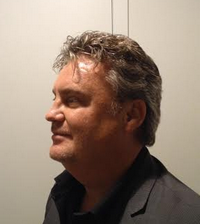 Modelleren met BPMN/CMMN/DMN: mogelijkheden, tips, advies, en voorbeelden in Camunda
---
Een praktische introductie tot het modelleren met BPMN, CMMN en DMN
10 September 2020 (14-18u30 CEST)
Locatie:
Live Online Event
(@YOUR DIGITAL WORKPLACE)
Gepresenteerd
in het Nederlands
door
Christian Gijsels
Prijs:
299 EUR
(excl. 21% BTW)
Registreer NU » This event is history, please check out the List of Upcoming Seminars, or send us an email
Check out these related open workshops:
Check out our related in-house workshops:
Leerdoelen
Wat leert u tijdens deze LiveOnline(*) Workshop ?
Tijdens deze erg praktische namiddagworkshop leert u o.a.:
De essentie van BPMN, CMMN en DMN
Voorbeelden, toepassingen, tips en advies bij het modelleren van processen, cases en decisions
Hoe je een tool als Camunda gebruikt in de praktijk
Veel tips en advies rond het goed gebruik van deze tool worden geïllustreerd met real-life voorbeelden
Waarom organiseren we deze workshop ?
Vele bedrijven zijn bezig met BPMN voor procesmodellering. Sommige bedrijven proberen zelfs cases en beslissingsbomen te modelleren in BPMN, soms zonder dat ze weten dat hiervoor een andere standaardnotatie bestaat.
Onze workshop facilitator Christian Gijsels legt u der essentie uit van de 3 modelleerstandaarden BPMN, CMMN en DMN. Welke taal gebruikt je voor wat ? Hoe zet je deze correct in in de praktijk. Christian heeft heel veel ervaring in business analyse, requirements management en het modelleren van architectuur, business processen, cases, decisions, data, ... Hij gebruikt daarbij Sparx Enterprise Architect, ARIS, Archi, Camunda, ... Omdat Camunda de 3 notatiestandaarden ondersteunt en voorlopig minder bekend is, maken we in deze workshop gebruik van Camunda.
Het is noch onze bedoeling, noch die van Christian Gijsels, om Camunda te promoten. Deze tool wordt in deze workshop vooral gebruikt om de voorbeelden in de 3 modelleerstandaarden BPMN, CMMN en DMN te illustreren.
Voor wie is deze workshop bestemd ?
Deze workshop is zowel gericht op beginners als op enigzins ervaren analysten, architecten, developers en business managers die een overzicht willen van het triumviraat BPMN+CMMN+DMN. U krijgt een overzicht van de belangrijkste concepten en elementen, en de best practices in het samen gebruiken van deze talen.
(*) LiveOnline: Een lesvorm waarin een ervaren expert kennis deelt met erg geïnteresseerde deelnemers. We mikken hierbij op een immersieve klantenervaring, interactief en produktief zoals de 1250+ "echte" seminars die we de voorbije 25+ jaar organiseerden.
Volledig Programma
13u45 - 14u00
Verwelkoming in de Waiting Room + Kennismaking
14u00
Aanvang Live Online Meeting (we verdelen de namiddag in 3 blokken van een 70-tal minuten + 2 pauzes van max 15 minuten)
BPMN: belangrijkste concepten en elementen, geïllustreerd met voorbeelden in Camunda
CMMN: belangrijkste concepten en elementen, geïllustreerd met voorbeelden in Camunda
DMN: belangrijkste concepten en elementen, geïllustreerd met voorbeelden in Camunda
18.00
Q & A, Online Napraten, Einde voorzien ten laatste om 18u30
Sprekers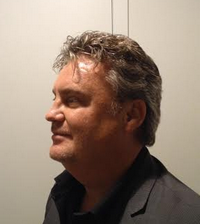 Christian Gijsels is zelfstandig consultant bij GIJSELSDOTCOM NV, gespecialiseerd in modelleertalen en -tools voor architectuur (ArchiMate), business analyse (BPMN voor processen, CMMN voor cases, en DMN voor beslissingen en decision rules) en functionele analyse (UML).
Christian was mede-oprichter/verantwoordelijk voor de consulting groep The Business Analysts, een groep van een 55-tal business analysten, functioneel analysten en project managers binnen de Cronos Holding.
Christian was ook Director bij KPMG Technology Advisory België en verantwoordelijk voor de Belgium Enterprise Architecture Practice.
U kan Christian natuurlijk ook vinden op LinkedIn en op Twitter.
Questions about this ? Interested but you can't attend ? Send us an email !