The Data Modelling & Data Governance Conference
One-day conference on data modelling and data governance
Date:
17 October 2019 (9h30-17h30)
Location:
Parker Hotel
(Diegem)
Price: 350 EUR (excl. 21% VAT)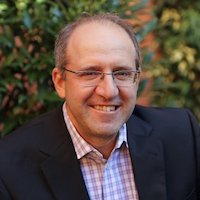 Check out the LEARNING OBJECTIVES, the FULL PROGRAMME and WHO PRESENTS this.
Full Programme:
Call for speakers: what sort of presentation proposals are we looking for ?
The Data Modelling and Data Governance Conference is a one-day event in Parker Hotel Brussels Airport (Belgium) on October 17th, 2019.
In the age of digital transformation, big data, data-driven business and Industrie 4.0, good data modelling skills and a great data management architecture and infrastructure is crucial. During this one-day conference on Data Modelling and Data Governance, we look at strategies, guidelines and technologies for supporting the data management capabilities of the future. This includes, but is not limited to master data management solutions, next-generation data integration solutions, big data technology architectures, future-proof data modelling techniques, enterprise data governance, etc. If data is your strategic asset, why is good data modelling and data governance so often seen as an afterthought ?
Also interesting:
Data Modelling Masterclass
Presented by Steve Hoberman himself
October 14-16, 2019
We are looking for people who want to present their practical experiences, customer stories, case studies, lessons learned, practical solutions, tips & tricks, new trends and technologies, etc to like-minded professionals. We prefer practical how-to topics based on experiences and case studies rather than theoretical or abstract topics. We encourage new speakers to apply, particularly practitioners with lots of experience in the field, even if they have no prior speaking experience - we can help you with this.
We have chosen for a 30 minute presentation format. This means that each presentation needs to be focused, built around two or three key messages, and based on practical experiences that illustrate the essence of your messages.
We prefer presentations showcasing real-life and "been there, done that" stories, as these are typically most appreciated by the audience. Theory on Data Modelling and Data Governance is welcome, but preferably supported by practical examples.
Please read the Presentation Guidelines and then submit your proposal.
All submissions are peer reviewed and evaluated based on originality, content, relevancy and value for participants.
A speaker who is selected for the conference programme, gets free access to the conference. Co-speakers of a selected presentation get a 50% reduction. We do not cover the cost of travel or hotel for conference speakers.
Tips for your proposal
Please select an engaging topic, relevant to a broad audience, and choose an attractive presentation title.
If your presentation is a customer story, please specify the customer name in the presentation title.
Provide a concise and clear abstract with 2 or 3 key takeaways. Don't try to cover too much.
Demonstrate practical results you or your team have achieved.
You are welcome to submit multiple presentations, but only one will be selected for the conference programme.
Promotional pitches about tools or commercial services will not be accepted, but sponsoring is available. To know more about sponsoring, please take a look at our information page about sponsoring opportunities.
All presentations should be in English as the audience will be international.
Please read the Presentation Guidelines and then submit your proposal.
We very much look forward to receive your presentation proposal before the 31st of July, 2019.