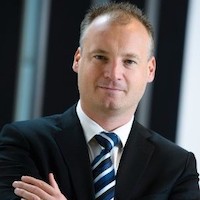 Microsoft 365 & Azure Cloud Security
---
Namiddagseminar over Microsoft 365 & Azure Security
20 May 2021 (13u30-18u CET)

Locatie:
Live Online Event
(@YOUR DIGITAL WORKPLACE)
Gepresenteerd
in het Nederlands
door
Erwin Geirnaert
Prijs:
420 EUR
(excl. 21% BTW)
Registreer NU » This event is history, please check out the NEXT SESSION
Check out these related open workshops:
Check out our related in-house workshops:
Leerdoelen
Waarom deze training ?
Meer en meer bedrijven gebruiken het Microsoft Azure cloud platform.
Dit nieuwe namiddagseminar verschaft de deelnemers de nodige inzichten in Microsoft cloud security, van de security configuraties die mogelijk zijn binnen Microsoft 365 om een bedrijf beter te beschermen tegen phishing, ransomware, malware, hacking, ..., tot de configuratietips en best practices om een veilige applicatie te ontwikkelen bovenop Azure.
Uw vragen zijn natuurlijk welkom !
Wat leert u uit deze training ?
In deze training willen we heel pragmatisch inzoomen op de tools die Microsoft aanbiedt om Microsoft 365 en Azure te beveiligen. Naast een overzicht, krijgt u ook tips en advies hoe u de situatie continu (dagelijks) opvolgt.
Voor wie is deze training bestemd ?
Deze training richt zich op zowel op security professionals als op:
IT en digital business professionals
Business continuity en Incident response teams
Network administrators
Infrastructuur en platform managers
Developers van cloud applicaties
van bedrijven die voor het Microsoft Azure cloud platform hebben gekozen.
Dit is een live online-only training, waarbij we proberen om de interactie en het groepsgevoel van een in-person, on-site meeting te simuleren. We vragen hierbij uw medewerking door uw camera aan te zetten en te participeren via de interactieve chat, het opsteken van een hand, het onderbreken van de spreker voor het stellen van vragen, het uitwisselen van ideeëen via een whiteboard, enz. Aldus kunnen we evenveel, vaak zelfs meer, waarde creëren voor de deelnemers. Dit wordt geen saai webinar waarbij Erwin slides toont en een tekst afleest, integendeel ... Bovendien wordt deze sessie niet opgenomen.
Volledig Programma
Waarom deze training ?
Meer en meer bedrijven gebruiken applicaties en diensten op de Azure cloud.
In deze nieuwe training van @itworks geeft onafhankelijk security consultant Erwin Geirnaert inzichten in hoe de Azure security in elkaar steekt, en waar je moet op letten bij het goed gebruik ervan. Dit is meer dan een opsomming van de mogelijkheden, maar een pragmatisch overzicht voor security specialisten.
Timing:
13.15u - 13.30u
Verwelkoming in de Zoom Waiting Room + Kennismaking
13.30u
Aanvang Live Online Meeting (we verdelen de namiddag in 3 blokken van een 70-tal minuten + 2 pauzes van max 15 minuten)
Deel 1: Microsoft 365 Security
Welke security configuraties zijn mogelijk binnen Microsoft 365 om een bedrijf beter te beschermen tegen phishing, ransomware, malware, hacking, ...:
Microsoft Defender
Microsoft Defender Advanced Threat Protection
Office 365 Advanced Threat Protection
Active Directory Multi-factor Authentication & Conditional access
Hoe kunnen we eenvoudig en dagelijks de security status van onze Microsoft 365 opvolgen via de Security Score? Wat zijn de best practices waarbij we overal de security kunnen dichtdraaien?
Deel 2: Microsoft Azure Security
Wat zijn de best practices om een veilige applicatie te ontwikkelen bovenop Azure? Wat is het verschil in beveiliging als we spreken over Infrastructure-as-a-Service, Platform-as-a-Service en Software-as-a-Service?
Welke security bouwstenen moeten we zeker configureren om de applicatie te beschermen? We bekijken in detail:
Azure Defender
Azure Firewall
Azure Web Application Firewall
Azure DevOps
Hoe zorgen we nu ervoor dat aanvalspogingen worden gedetecteerd en incidenten worden aangemaakt via Azure Sentinel?
Hoe kunnen we dashboards maken met workbooks, automatisch actie nemen met playbooks en de nodige threat hunting doen?
Sprekers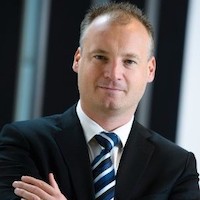 Erwin Geirnaert Co-founder and Chief Application Security Architect at Shift Left Security, a start-up that helps companies to build, develop and operate secure applications running in Amazon Web Services, Microsoft Azure and Google Cloud Platform. We provide solutions to continuously monitor the overall security posture of your application, provide assistance on how to solve and mitigate vulnerabilities and help to become compliant.
Erwin is the former Co-founder and Chief Hacking Officer at ZIONSECURITY, the European application security company.
Erwin is a specialist in J2EE security, .NET security, API Security and web services security. He has more than 20 years experience in executing security tests aka penetration testing of web applications, mobile apps, APIs and thick client applications. He also architects secure e-business projects for banks, web agencies and software companies, and is a recognized application security expert and speaker at international events like Javapolis, LSEC, OWASP, Eurostar, Infosecurity, ...
Questions about this ? Interested but you can't attend ? Send us an email !